As you know that whenever you visit any website, your internet browser stores certain information in its memory. This stored information is called internet cookies. This information contains your browser's session time, passwords, website preferences and other similar details. Apart from the usual cookies, Adobe's Flash information is stored in special type of cookies. These flash cookies help your internet browser to remember the preference of flash contents like games, media players etc. All browsers which are running on a single computer share the same flash cookies files. Flash cookies will remain in your browser's history even if you clear cookies of the normal internet history.
Here we will guide you to learn How to Remove Flash Cookies in Opera browser to enhance your browsing speed.

Step # 1 – Open a Flash Website
In order to remove the flash cookies in Opera, first of all open the window of Opera browser. Now go to the URL of any website which has the home page available in flash. Here we choose to open the Polar Design website which is based on flash content.
Once you opened a web page which contains the flash content, right click on it and select the Global Settings option from the menu to open it.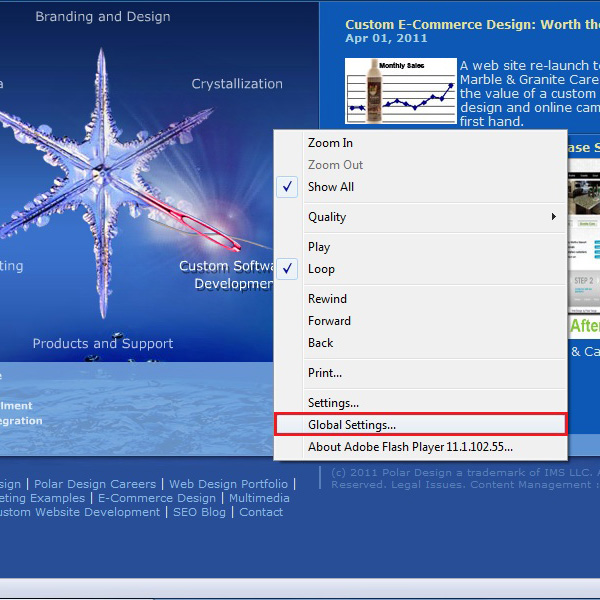 Step # 2 – Delete Browsing Data Settings
When you clicked on the Global Settings option, a new window will open in front of your screen. Now select the Advanced tab and click on the button which is named as Delete all. This will open the advanced options of data storage and settings.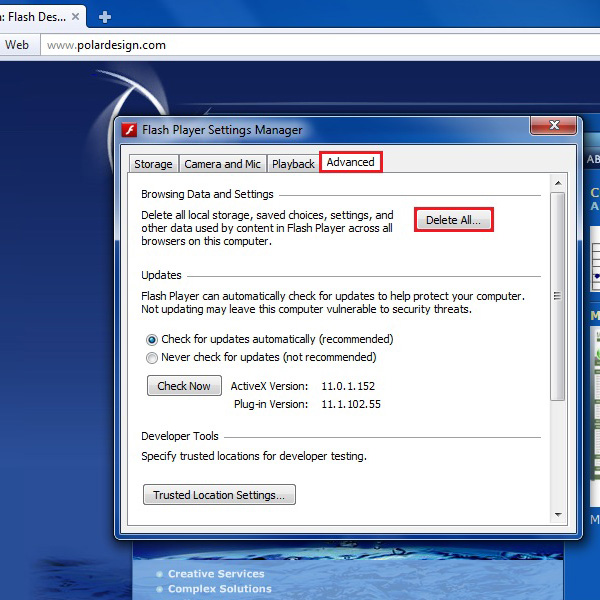 Step # 3 – Delete all Flash Data and Settings
Now in this advanced settings window, click on the check box next to the Delete all site data and settings option. Also enable the check box which is available next to the Delete all audio and video license files by clicking on it. Once both these check boxes are selected and enabled, click on the button which is named as Delete Data on the bottom of this window. This will simply clear all the flash cookies stored in the Opera Browser.