Today Mozilla Firefox is known as the fastest internet browser. It is specially programmed to load web pages instantly and deliver a high quality experience of internet surfing. It also provides a facility to download Mozilla add-ons which are easy to use and free of cost. These small applications takes very small amount of memory and make Mozilla Firefox works better. Here in this tutorial, we are using Cool Previews which displays a preview of web pages without opening them.
Following are the few simple steps to guide you How to use the Cool Preview Add-on in Mozilla Firefox browser.

Step # 1 – Open Add-ons Window
Open Mozilla Firefox window and click on the Tools button from the menu on the top of the screen. Now select the Add-ons option from the menu and click on it to open.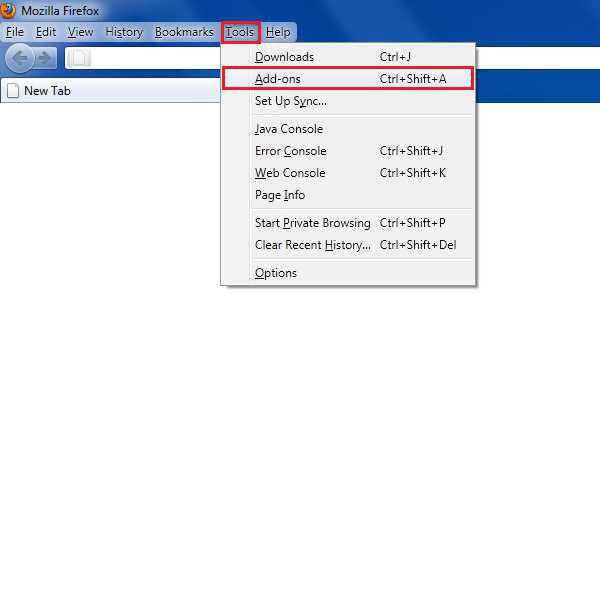 Step # 2 – Get Add-ons
A new window will open in which you can see the home page of Mozilla Firefox Add-ons. Now click on the Get Add-ons button from the menu on the left side of the screen. After this, search for the "Cool Previews" application by entering its name into the search box.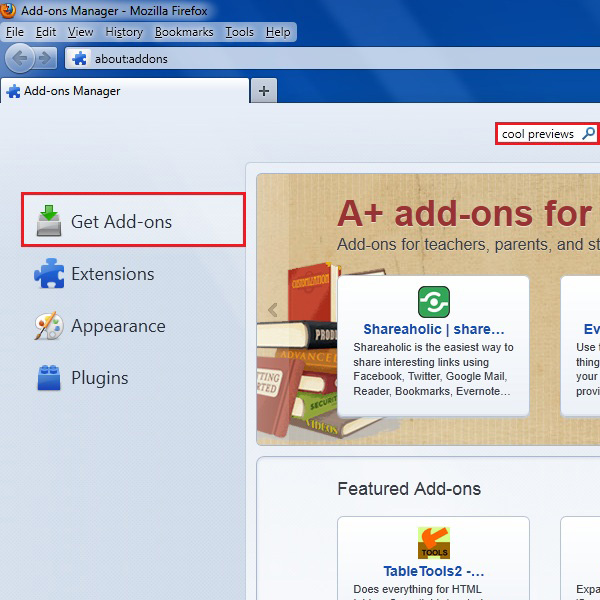 Step # 3 – Install Cool Previews Application
Once you clicked on the search button, a list of related applications will appear on the main screen. Select the Cool Preview application and click on the Install button to install it into the Mozilla Firefox browser.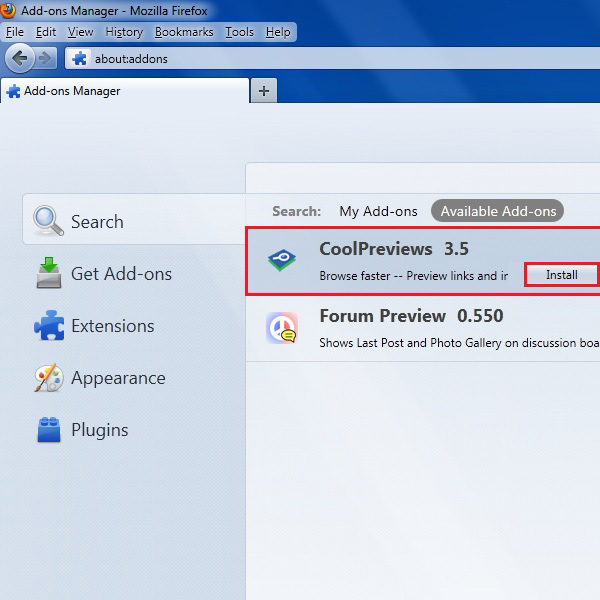 Step # 4 – Restart Mozilla Firefox
After installing the Cool Previews application, click on the Restart button to close and reopen Mozilla Firefox window. It is necessary to start the browser window for any add-on to work properly.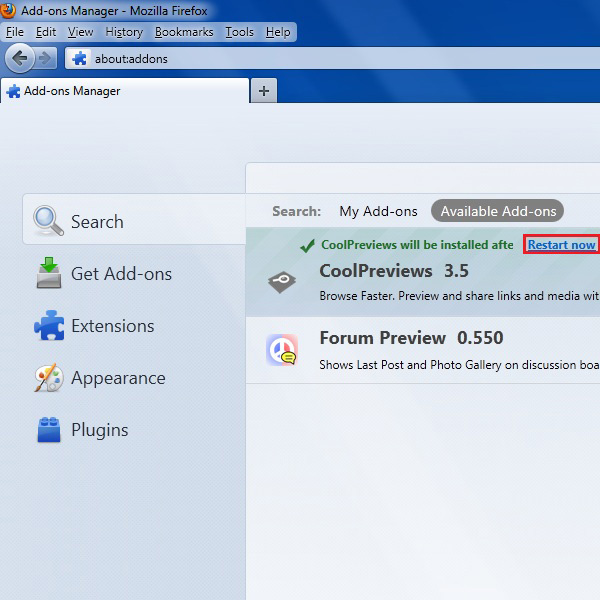 Step # 5 – Go to a URL of your Favorite Website
After the installation of Cool Previews application, open any of your favorite website. Now move the mouse pointer over any link on the page. You will see a small button will appear next to name of the link. Click on this button.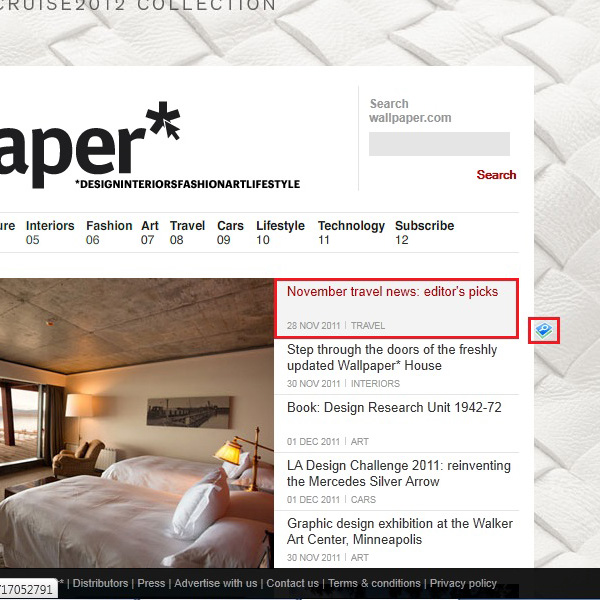 Step # 6 – Check the Preview of the Link
When you click the button, a small window will appear in which you can see the preview of the page. Similarly, you can check the content of web pages without opening them.