WordPress sites have a tagline by default right under the site's title which reads: "just another wordpress site". In this tutorial, we will teach you how to remove a wordpress site's default tagline.

Step 1 – Log into your dashboard
We have to want to make changes to the wordpress site's settings. In order to do so, we have to log in to our dashboard with administrator privileges. Click on the Log in option right under the Meta Portion.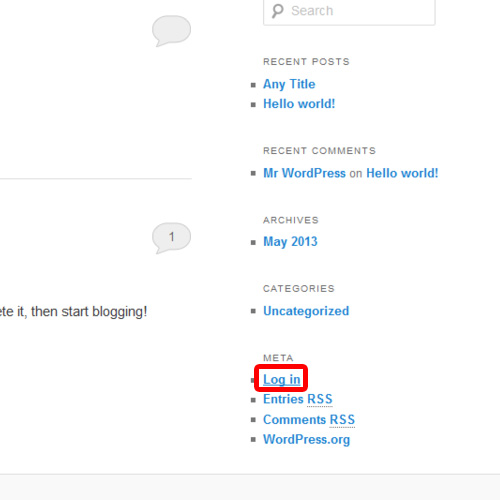 Step 2 – Open General Settings
Once you have logged in and the dashboard opens up, go to the settings tab and click on the "General" option from the drop down menu.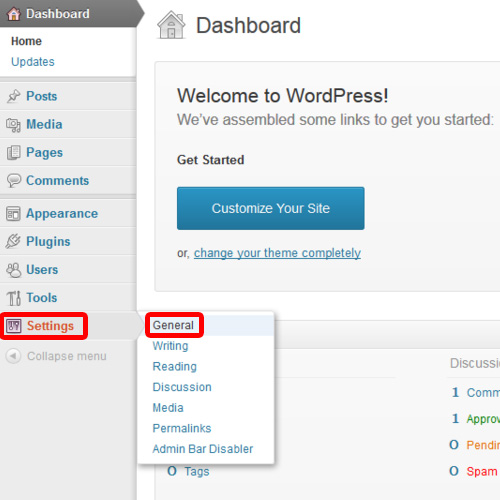 Step 3 – Change the Tagline
As a result, the general settings will open up. Over there, go to the tag line field. The text written in this field is the text displayed right below the site's title.
For the purpose of this tutorial, we will change the text. Once done with that, scroll down to the bottom of the page and click on the save changes button.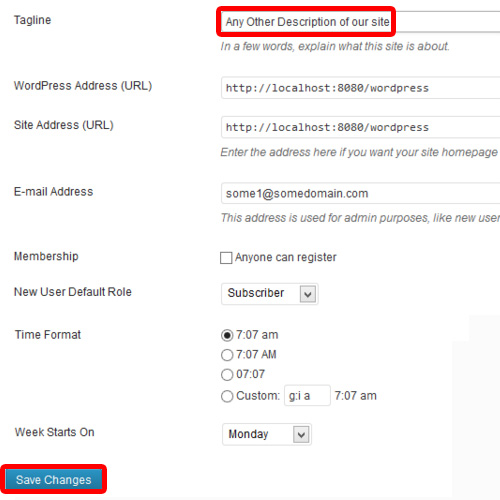 Step 4 – View changes
Now re-visit the site to check whether the changes have been incorporated or not. You will notice that the tag line has been changed. In this way, you can remove wordpress site's default tagline.