In this tutorial, we will teach you how to retweet on twitter. Retweet options allows you to repost a tweet that one of the people you are following has posted. This will be shown as your tweet. However, the green downward pointing arrow will indicated that it's a retweet.
Step 1 – Click on retweet
Follow this step by step guide to learn how to retweet on twitter.
For the purpose of this tutorial, we have created a tweet account. All the twitter users that we are following, their tweets will appear in the center of our page. When you'd hover over any tweet, several options will appear. Once of these options is the retweet option. In this tutorial, we will be retweeting a tweet by Apple. Click on the retweet button in order to re post the tweet from your account.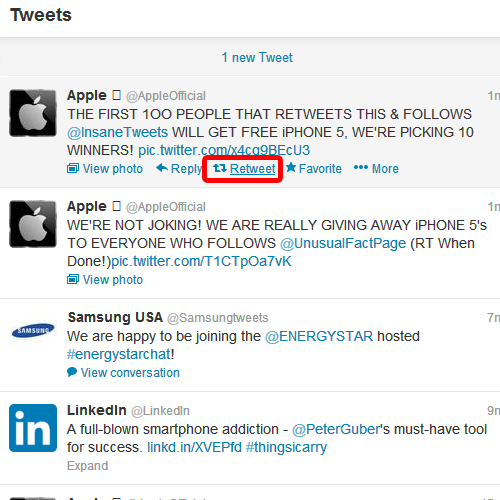 Step 2 – Retweet to followers
As a result, a pop up will appear where you'd be able to see the preview of the tweet. Click on the Retweet button in order to retweet this to your followers. In this manner, you can retweet on twitter.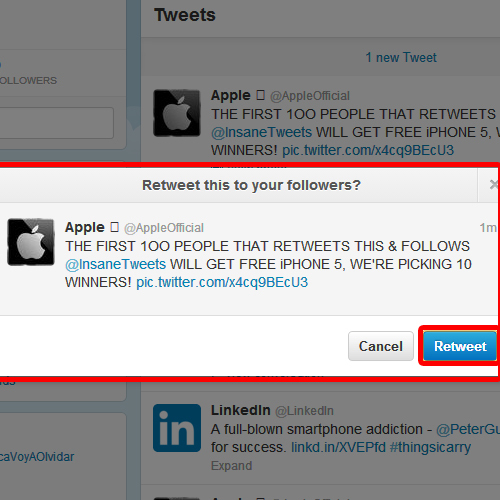 Step 3 – View tweets
You'd notice that the tweet counter on the top left side of the page will increase by 1 as a result of the retweet. Click on the tweet count in order to view all the tweets that you have done so far.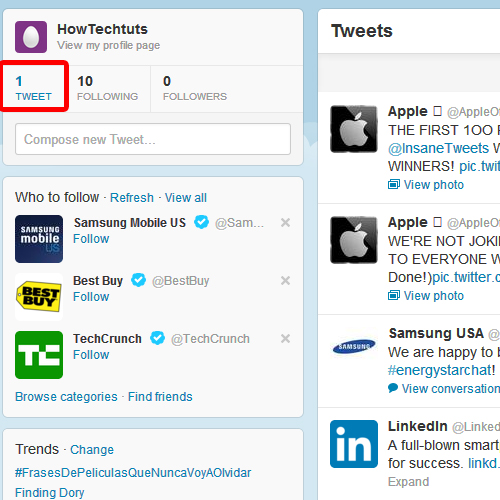 Step 4 – Retweet sign
You will notice a green downward arrow on the top right corner of the tweet you just retweeted. This sign will indicate the tweet has been retweeted. In this manner, you can retweet on twitter.