In this video tutorial we will show you
how to save powerpoint as a zip file.
There is no exact way to save a powerpoint file as zip file directly from Microsoft Office PowerPoint. But, you can make it with the WinRAR program or any other program-archiver. Right-click on the powerpoint file and choose "Add to archive".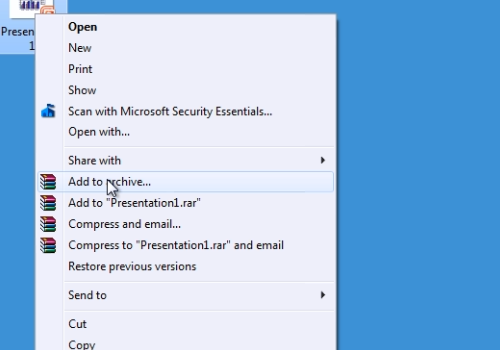 In the following window, select the "Zip" archive format and then press "Ok".