In this video tutorial we will show you
how to save powerpoint as html.
Open Microsoft Office PowerPoint. Click on the "Office" button, and choose "Open".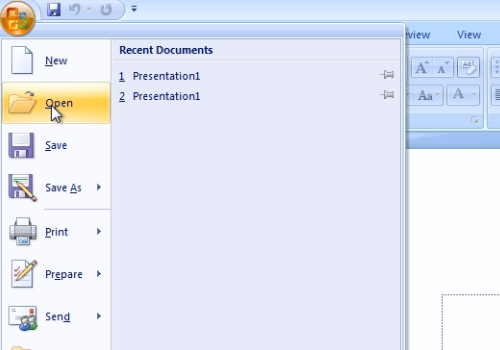 Select the file you want to edit and press "Open". Then, press the "Office" button, move the mouse to the "Save As" button and choose "Other formats".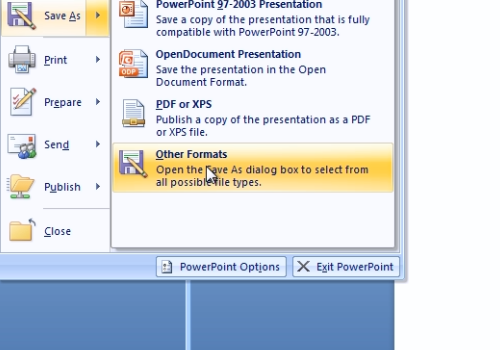 In the following window, click near "Save as type" and in the popup menu choose "Web Page". When it's done, press "Save".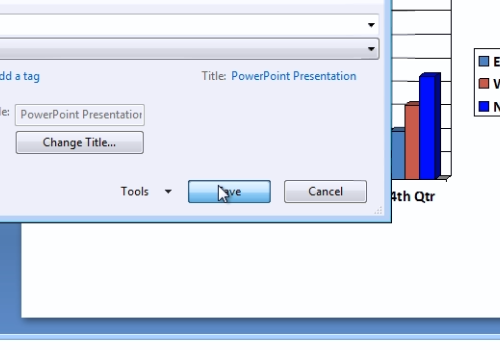 Now your presentation is saved as html.