In this tutorial you will learn how to send an SMS to a group from iPhone running on iOS 7.
Sending an SMS to a group of your friends or colleagues is super-easy if you're using iOS 7. Let's say you want to invite a group of your 5 friends to a house-warming party.

Step 1.
Tap the "Messages" app from your home screen.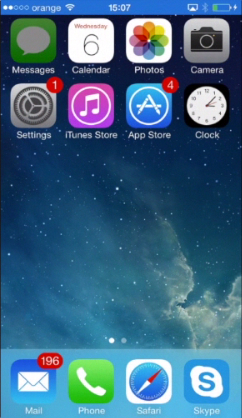 Step 2.
Tap the little pen and paper icon in the upper right corner and start writing your message.
Step 3
. In the recipient's field, use the "plus" sign to add as much recipients as you need from your Contact List. Tap "Send".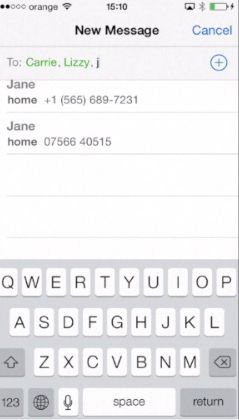 Step 4
. If you want to send the SMS to the same group again, it gets even easier. Start a new SMS and enter the name of any member of the previous group of friends. The menu will display two options: sending the SMS only to this particular friend or to the whole group of people to whom you've addressed your previous message.
Now that comes handy! Tap "Send".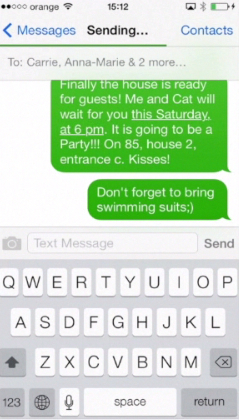 But what do you do if you have 30 or 100 people to invite to your event? Adding each one of them to the SMS recipients list seems way too long and boring.
To facilitate the process, you can use any of the group messaging apps that are sold on the App Store: for instance, apps like Group Text!, Contact Book, or Contact Book Pro. Each of them in full capacity comes for a small price, but they are totally worth your investment since with the help of these apps you can create multiple group lists and send group iMessages, mails and SMSes very fast.
It's great to have a lot of friends and contacts. Now you know how to contact them all at once with the help of an SMS!