7 Zip is a multipurpose file manager application which can be used for opening and viewing rar or zip files. It can also perform the compression operation similar to other compression programs. By using 7zip file manager, you can save a lot of time. It has an extremely user friendly interface and high quality file management system. Follow this step by step guide to learn how to set 7zip as default in windows 7.

Step # 1 – Download the 7 Zip application
In this tutorial, we will guide you on how to set 7 Zip as default in windows 7. First of all go to http://www.7zip.com and click on the "Download Now" button on the home page. Once it has been downloaded, click on the installation file and select "Open" from the menu to start the installation wizard. Now select the destination folder and click on the "Install" button to install 7zip file manager on your PC. Once it has been installed, click on the "Finish" button to complete the installation process.
Step # 2 – Choose to Open the Default Program option
Now in the next step, right click on a "RAR" or a "ZIP" file and select the "Open with" option from the menu. Now click on the "Choose default program" option from the menu.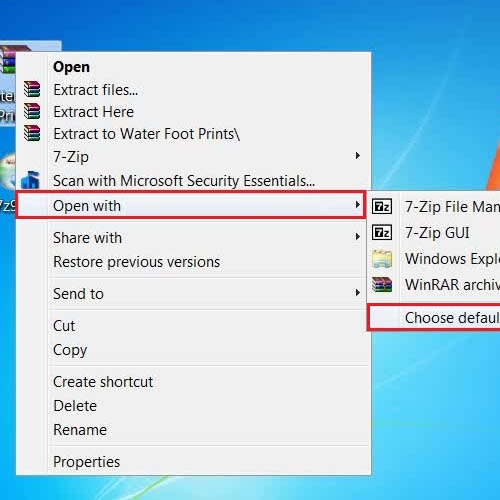 Step # 3 – Choose the 7 Zip File Manager as a default
Once you have clicked on the "Open with" option, it will open in a new window. In this window, click to select the "7-Zip File Manager" and click on the "OK" button to set it as the default file manager.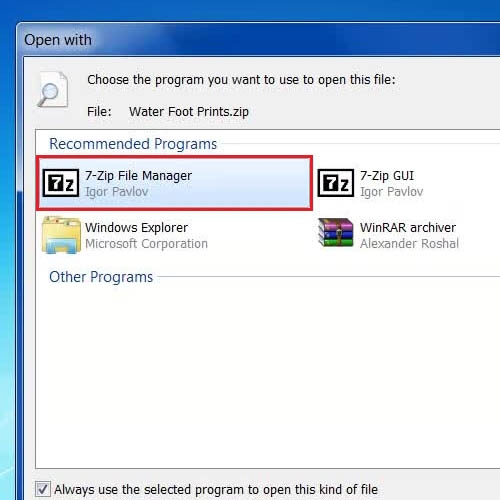 Step # 4 – View the Selected file in 7 Zip file manager
Once you have selected it, double click on the "Zip" file to open it in 7-Zip to view files which are contained in it. You can also extract files by clicking on the "Extract" button from the menu for further use.