Default email client is the email client your computer uses to send emails when you click on the send email option. There are various email softwares available from which you can choose to set as your default email program. However, if you find that the current email program is not the one which you use then you can change it right away. Follow this step by step guide to learn how to set default email programs in windows 7.

Step # 1 – Open the Default Program Option
In this tutorial, we will guide you on how to set default email programs in windows 7. For this purpose, first of all go to the "Start Menu" and select the "Default Programs" to open its window. Once you have opened the Default Programs settings panel, click on the "Set your default Programs" option in order to open it.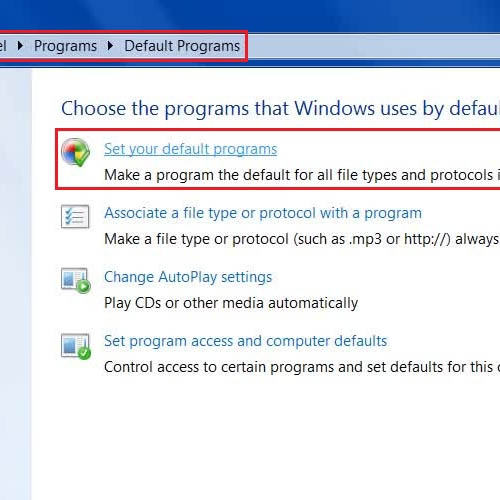 Step # 2 – Select default programs for Microsoft outlook
In the next step when you have opened the "Set Default Programs" option, select the email program which you want to make the default one from the menu on the left. Now click on the "Choose defaults for this program" option located at the bottom of the window.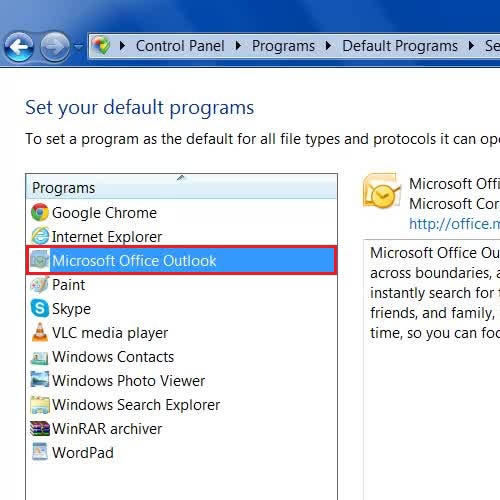 Step # 3 – Select to Enable all email related options
Now click to select all "Protocols" including the "Mail to" and "Send Mail" protocol from the menu. You can also do the same by clicking on the "Select All" option available at the top of the menu. Now click on the "Save" button to save these settings and exit from the settings panel.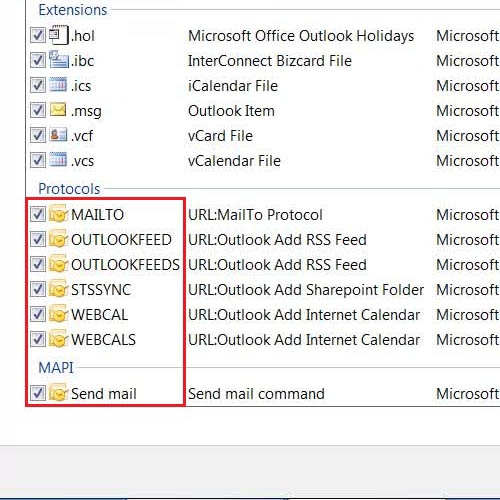 Step # 4 – Try to send any email through your default Email Program
In the last step, try to check your default email program. In order to do so, right click on any file and select the "Send to" option. Now click on the "Mail Recipient" option from the menu and your default email client program will open in front of your screen.