Dreamscene Activator is a small application which is a freeware and portable to use. It offers windows users to set an animated image, movie or a gif desktop background. You can download many animated images from Dreamscene Activator website and use them as your desktop wallpaper. Follow this step by step guide to learn how to set gif as background windows 7 using Dreamscene Activator.

Step # 1 – Download the Dreamscene Activator
In this tutorial, we will guide you on how to set a GIF as background in windows 7. First of all go to http://www.thewindowsclub.com/windows-7-dreamscene-activator-released and select the "Download" tab. Now click on the "Download File" button to start downloading the installation file of Windows Dream Scene Activator. Once it has been downloaded, open the Zip file and extract it on your PC. Now after extracting the file in to your computer, go to the destination directory of Dreamscene Activator where you have selected to save it.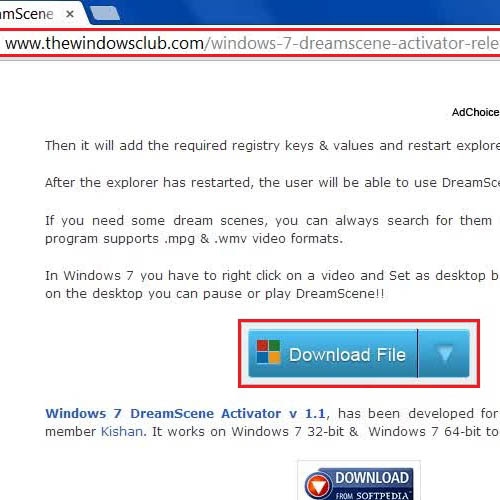 Step # 2 – Enable the Dreamscene Activator
Once you have opened the destination folder, right click on the Windows 7 Dream Scene Activator exe file and select the "Run as administrator" option from the menu. If you try to open it directly by simply double clicking on it then it will not work. Once the Dreamscene Activator has opened, click on the "Enable" button on its main window. This will then allow you set any gif desktop background on your windows.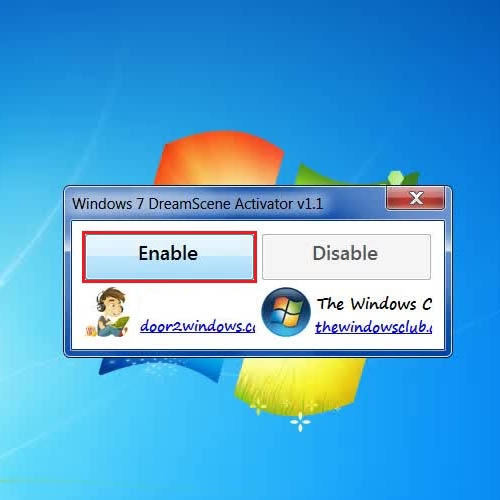 Step # 3 – Set any Gif or Movie File as a Desktop Background
Now in the last step, right click on any animated ".GIF", ".WMV" or ".MPG" file and select the "Set as Desktop Background" option from the menu. This will apply the selected image or a movie file as desktop background.