In this tutorial, we will guide you on how to
set password in Firefox.
In Firefox, you can avail the Saved Passwords feature to store passwords from multiple websites. While this option saves you the hassle of entering the login info again and again, the downside is that your passwords might be used by someone else using your browser which may threaten the
security of your Firefox.
Step 1 – Select Options
Follow this tutorial to learn how to
set password in Firefox.
In order to safeguard its users, Firefox offers an added level of security with its Master Password feature. In this tutorial, we will show you how to set a master password in Firefox. First of all, click on the "firefox" button available in the top left corner of your browser. In the drop down menu, select the "options".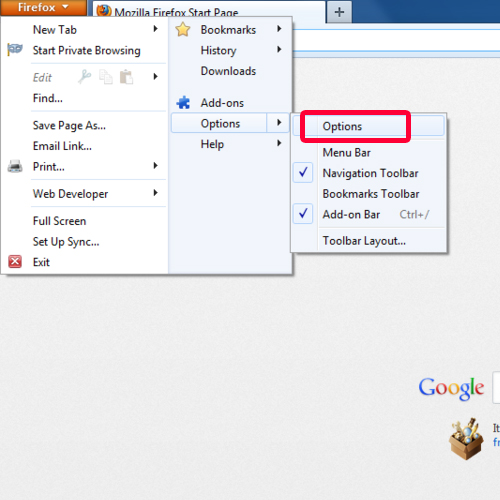 Step 2 – Enable master password
Once the Options window opens, you will see several tabs there. Click on the "Security" tab and check the "Master Password" option to enable it. Right away, you will be prompted to change the master password. Since we do not have a master password currently, you will see "not set" in the Current Password field. In this manner, you can make good use of the
security
feature
for firefox.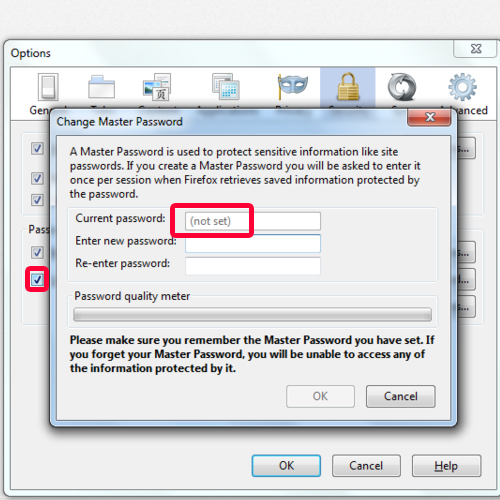 Step 3 – Set Master Password
We will enter the new password and re-enter it as per the instructions. Right below the password field, you will see the Password Quality Meter. Password Quality Meter shows you how secure the password you entered is. The password should be as such that the quality meter gauge fills up. Once you are done, click on the "Ok" button. You will be prompted with a confirmation message informing you that the Master Password was successfully changed.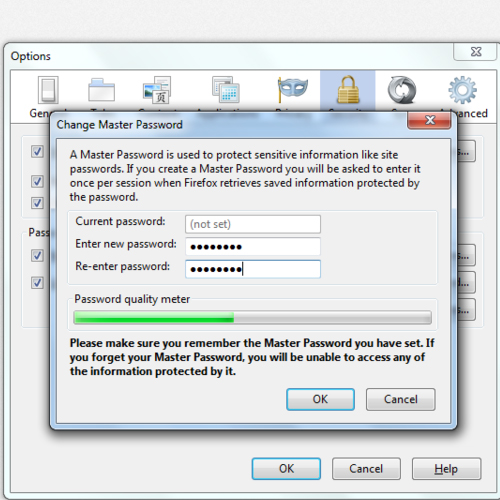 Step 4 – Change Master Password
If you want to change the master password, you will have to repeat the entire process.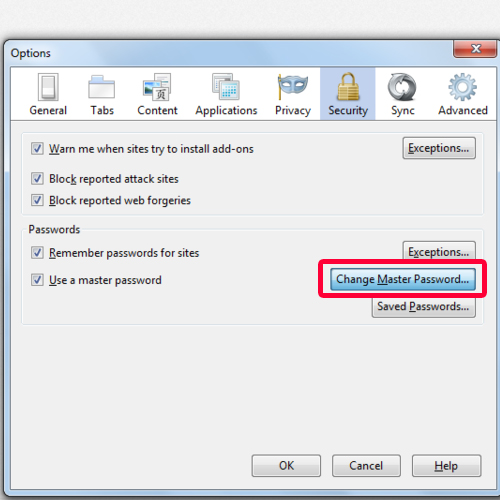 Step 5 – Enter Current Master Password
This time round, however, you will be required to enter the current password to change the master password