In this tutorial, you will learn how to set your Steam account's privacy settings.

Step 1.
You define your profile state when you first create your account, under the entry: "My Privacy Settings".
Step 2.
In case you have created your account already, here is what you have to do: run your Steam browser and log into your Steam account.
Step 3.
Under your name menu, access the "View Profile" tab.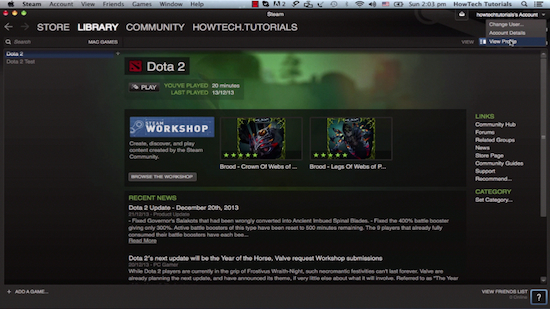 Step 4.
Click on "Edit Profile".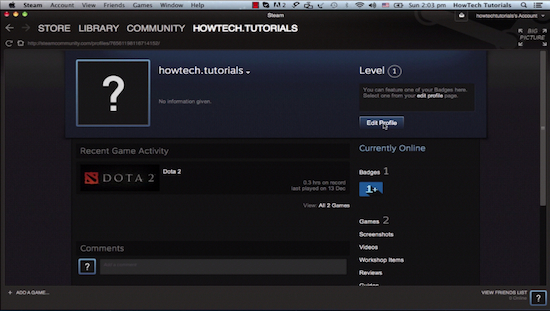 Step 5.
Click on "My Privacy Settings". Your profile on Steam can have one of the following states: Public, Users Only, Friends Only, Friends of Friends, and Private. This applies also to your current inventory.
Adjust accordingly.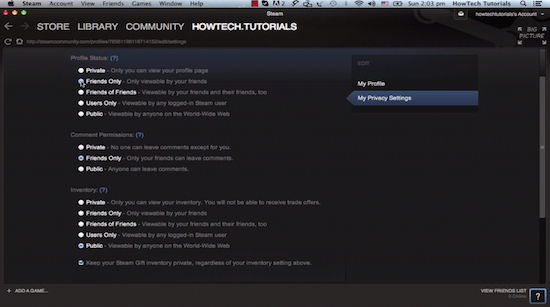 Step 6.
When you are done adjusting, click "Save Changes".
Result:
You've just learned how to set Steam account privacy settings.