Gmail is one of the largest email service providers in the world. It has many features such as controlled spam, chat, labs, unlimited storage space etc. It also allows you to add multiple emails to the sender option and you can choose any one of them as default sender email address.
Follow this step by step tutorial to learn How to set up default Reply to all in Gmail.

Step # 1: Click on Reply arrow
To begin, sign into your Gmail account. Go to www.gmail.com, type your username and password and click on Sign in. In the main Gmail page, select an email and view it. Click on 'Reply' to respond to the email.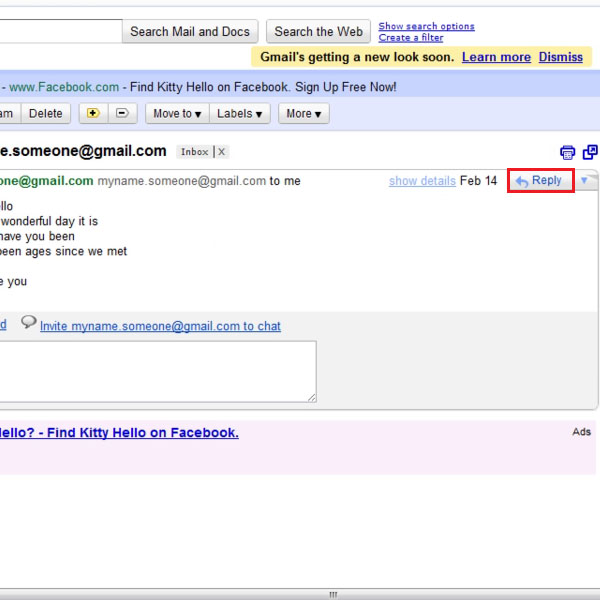 Step # 2: Click on 'change' link
In the reply window, you can see that the email address is mentioned in the 'From' field. You can click on change to switch to another email address to send this email.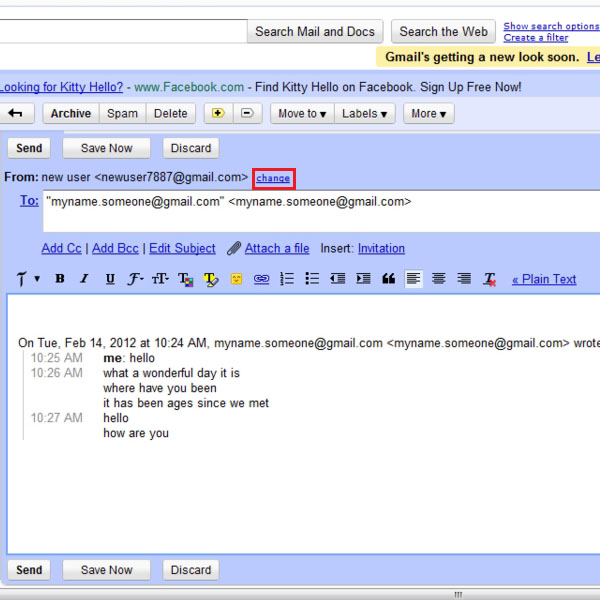 Step # 3: Select email address
When you click on change, it gives you a drop down menu to choose from the email you wish to send this email from. Select the second email address as shown in the window and send the email by clicking on 'Send' placed on the top left of the window.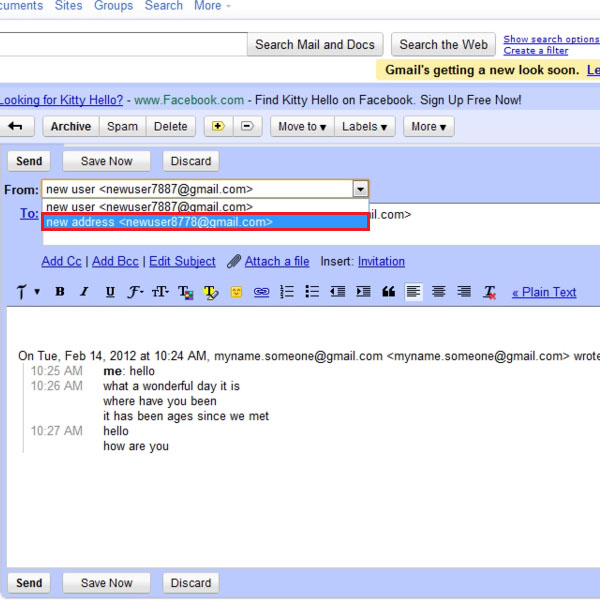 Step # 4: Open Mail Settings
Back in the main Gmail page, go to the gear shaped icon and click on it. In the drop down menu, click on the Mail Settings option.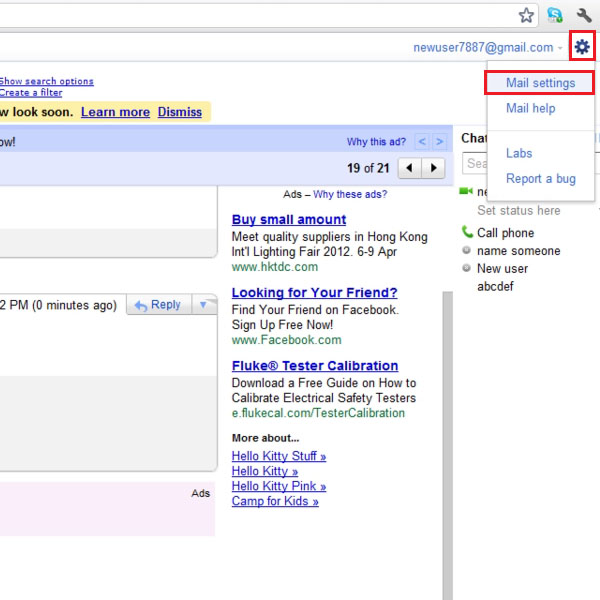 Step # 5: Change default Sender Mail address
In the Settings section, select the Accounts page. In the accounts page, in the 'Send Mail as' part, there will be email addresses listed as you may have added. If you wish to add an email address, click on the link 'Add another email address you own'. In the email addresses that are added to Send mail as, one will be assigned as default sender. If you wish to change the default then click 'make default' in front of the email address you wish to make default.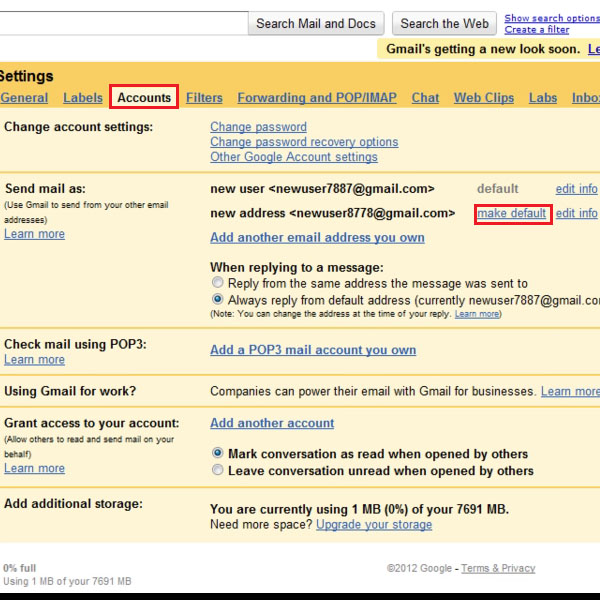 Step # 6: Reply to an email
Now back in the mailbox, choose to reply to an email and click on 'Reply' to test the settings.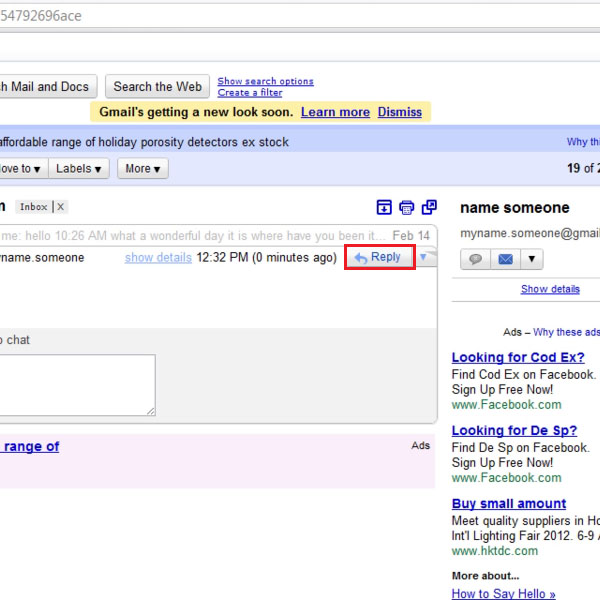 Step # 7: View default email address as sender
In the reply window, you can see that in the email, the sender now appears to be the one you chose to make default in the previous step.