Gmail is an email service provided by Google. Various features are provided by Gmail to its users which include less spam, lots of space, conversation view, priority inbox and lots more. A very good feature of Gmail is that you can set up priority inbox which allows you to categorize your mails in the order you want it to be.
Follow this step by step tutorial to learn How to set up priority inbox in Gmail.

Step # 1: Choose the inbox type
When you have signed in to your Gmail account go to the mail settings and click on the "Inbox" tab. A list of options will be displayed. First of all in order to set the priority inbox click on the drop down menu right next to the "inbox type" and choose "priority inbox".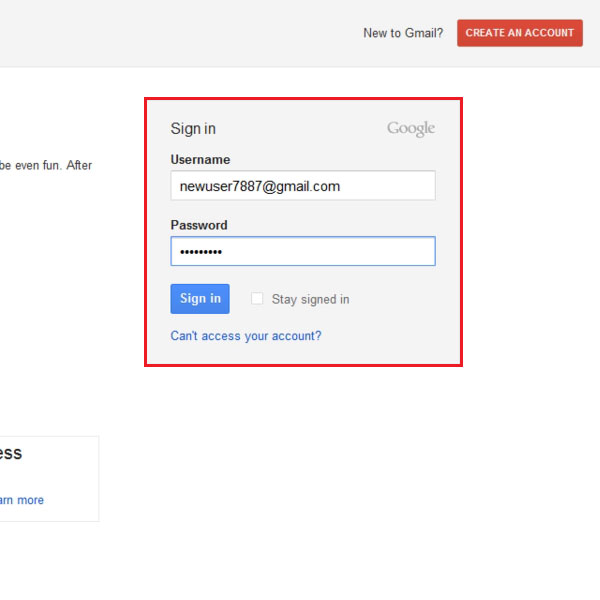 Step # 2: Go to the Inbox Sections
"Inbox sections" is an option which is displayed in the "inbox" tab. This option allows you to set the order in which the priority inbox's sections will appear.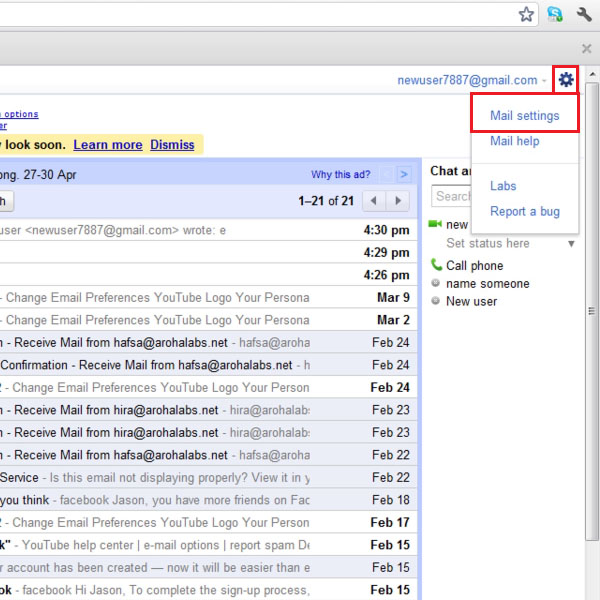 Step # 3: Mark the message as important
Gmail gives you the option of marking the message as important or marking the message as not important. This categorization will eventually make Gmail recognize which emails are important and should be placed in the important section of priority inbox and which ones are not important. Select any message and click on the "mark as important" button.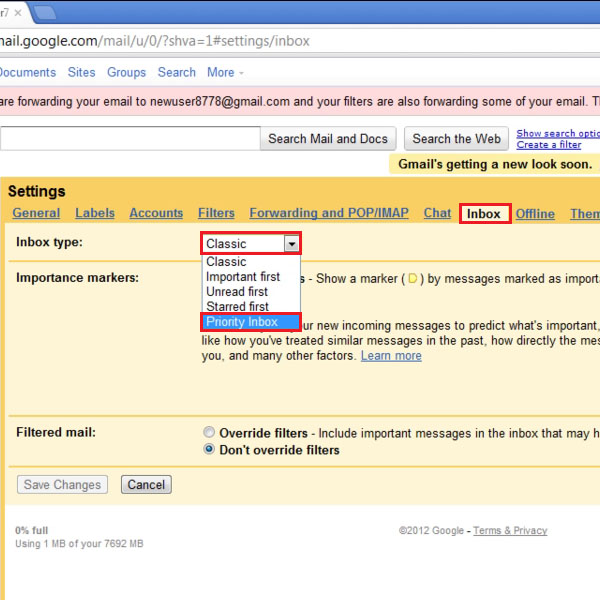 Step # 4: Create a new filter
The categorization of messages can be done through the creation of filters as well. This option can be accessed through the mail settings under the "filters" tab.
Click on "create new filter" in order to make a filter.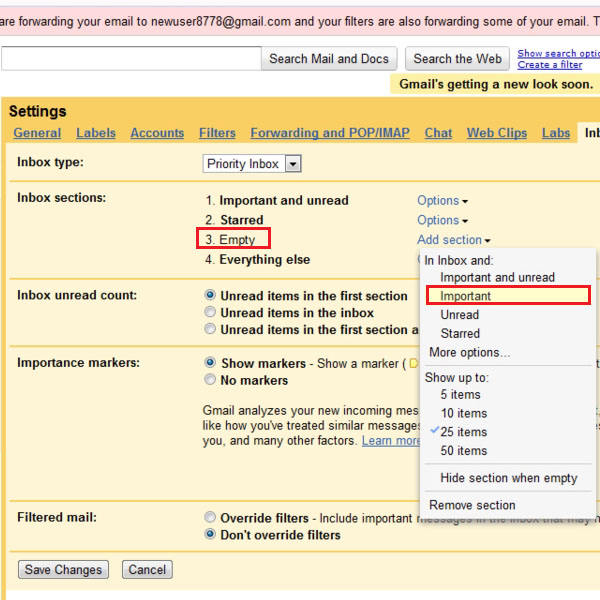 Step # 5: Choose a search criteria
The search feature helps you to select the criteria by which you want to search the message, this comprises of five options. You can enter address from which you receive mail and want to perform an action and subject can be used to filter messages as well and so on.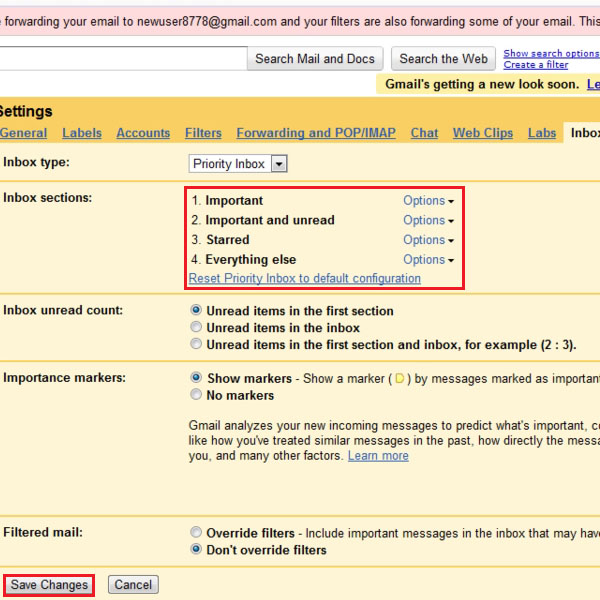 Step # 6: Choose an action
Once the criterion has been selected of filtering messages you can select the action you want to perform on the filtered message. There are 9 actions to select from, since we wanted to mark the messages that were received from a particular email address as important so we will select that one.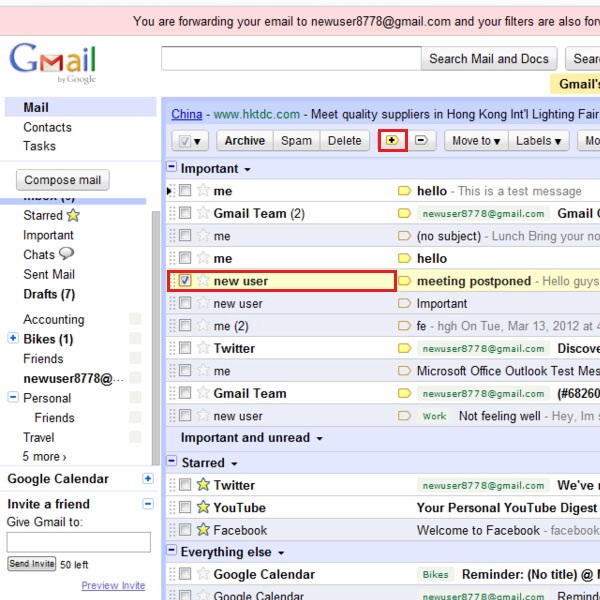 Step # 7: Save changes
The settings regarding the priority inbox can always be changed, just go to mail settings and in the "Inbox" tab make your changes and before leaving the page always remember to click on "Save changes".