Introduction
In this tutorial, we will teach you how to chat online for free.
We will use a website that doesn't require us to register or sign up first and allows us to chat online for free.
Step 1 – Open chatzy.com
Follow this step by step guide to learn how to chat online for free.
First of all, open any web browser of your choice and go to chatzy.com. For the purpose of this tutorial, we chose chatzy.com because it requires no registration plus it has no pop-up ads either.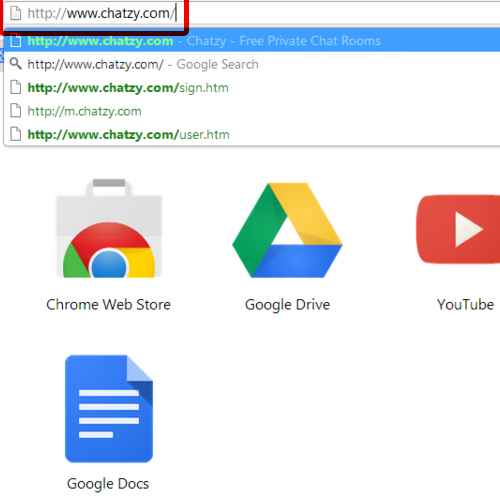 Step 2 – Create a chat room
Once the web site loads, you can start a private chat there. Simply insert your chat name in the "your name" field. You can set the title or the subject of the discussion and invite your friends by their email addresses. You can always insert a message for your friends and customize it as per your requirements if you want to. Once you are done, click on the "create my chat room" button.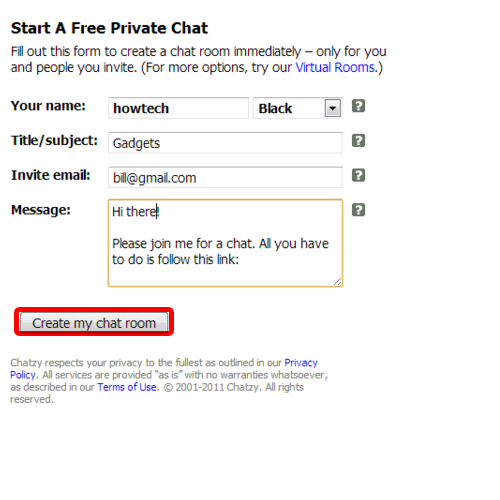 Step 3 – Chat room will be created
As a result, a pop-up will appear on your screen informing you that your private chat room has been created. Click on the ok button to continue.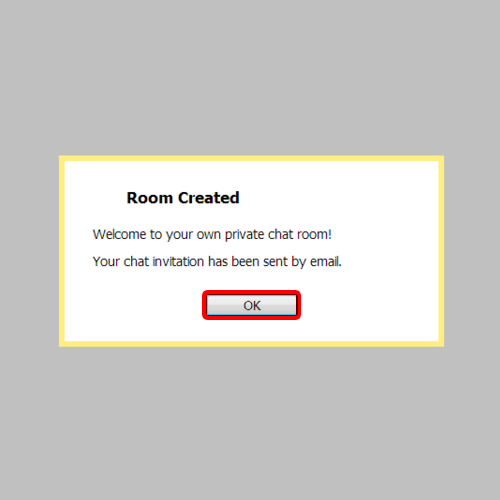 Step 4 – View visitors in the chat room
In the new page, you will have your private chat room. You will be able to see the visitors on the right hand side of the page. If you want to send a message, simply go to the bottom of the page and type in the message that you want to chat about.
In this manner, you can chat online for free
.