Introduction:
In this tutorial, you are going to learn how to set up private chat room very quickly.
Step # 1 – Creating a private chat room
First go to "tinychat.com". Then, click the "Instant chat room" button. A message will appear that you have created a new private chat room. Copy the given URL link to your clipboard using the button provided. You will use this later. Then, click the 'Enter Room' button.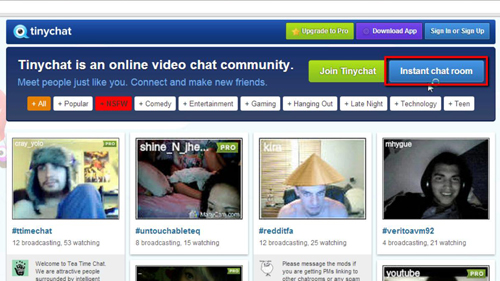 Step # 2 – Signing-in with your Facebook or Twitter.
Sign-in with your Facebook or Twitter account or you could just enter as Guest. Here we are just going to click the "Guest" button. Now, enter your username and click "Go" button. Click 'Share Link' button if you want to share your link to your Facebook account. Otherwise, click the "Cancel" button.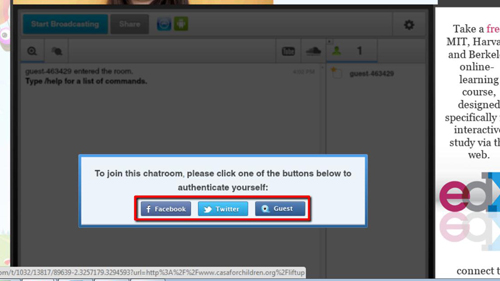 Step # 3 – Broadcasting your chat room.
Click the "Start Broadcasting" button. You should have a camera and/or a microphone pre-installed. Click the "Allow" option to give the site access, click the "Close" button. Here we will select "Microphone Only". Click the "Continue" button. Click the "Default" box from the microphone selections. Click "Continue". Select a Microphone Mode then click "Finish". You can then share the given URL link in your notepad with your friends to invite them to the chat room as well and that is how to set up an online chat room.