Introduction:
In this tutorial, you are going to learn how to find the best online translator.
Step # 1 – Translating a Word in Google Translator
First, go to "translate.google.com". Type or copy the text you want to translate in the left box or you can click "translate a document". Google will detect the origin of the word. The translated English form will appear in the right box. If you want to translate it into another language, click the "To: English" dropdown button and choose the language. If it doesn't change automatically simply click the "Translate" button. Again, the translated form will appear in the right box.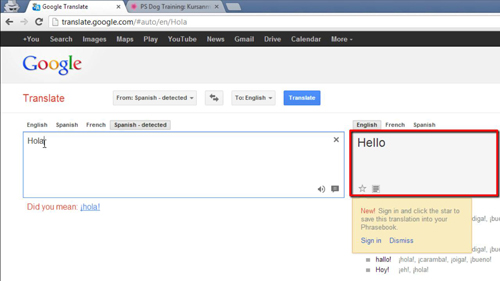 Step # 2 – Translating a Website
Now, what if you want to translate a whole website? It's tedious to copy every word you don't understand from the website to the left box. Go to "www.bing.com/translator". Copy the webpage URL in the foreign language and paste it into the left box. Click on the URL link that appears in the right box. Bing will translate the website into any language you want. That's it! Now you know how to use an online translator.