Setting up an Amazon Associates account is now easier than ever.

In order to qualify for an associates account with Amazon, you should already own a domain and a solid plan for what you are going to do with this site or blog. Amazon's affiliate application will be asking you about this, so be prepared to answer with your web domain.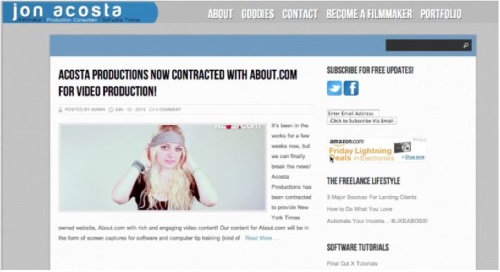 In order to setup your account with Amazon's affiliate program, visit an
Affiliate Program Site
.
In the top right corner, click on the yellow button that says "Join now for free".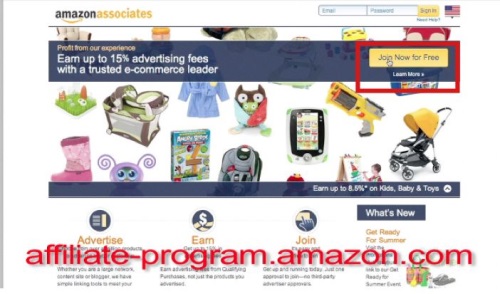 Amazon will ask you to sign in to your account on this page. Enter your email address in the top box.
If you have never shopped with Amazon.com before, click on the top button that says "I am a new customer."
If you are a returning customer to Amazon.com, click on the bottom button and enter your password in the box below.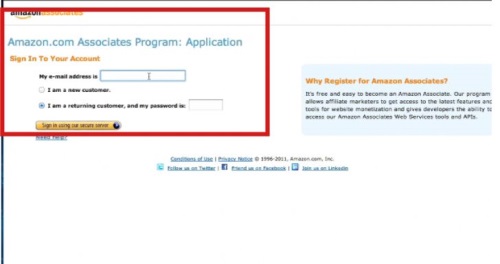 Click "Sign in using our secure server".
On the next page, you will be asked to verify your physical address. If you have shopped with Amazon.com before, they should have your current address listed. If this is different, just click on the "select a different address" below and change your address accordingly.
If you are setting this account up for yourself, make sure to select the first bubble under "Who is the Main Contact for This Account."
If you are setting this up for a company as an employee or associate, check the second box, and you will be prompted to input the company's information instead. "Click Next: Your website Profile" to continue.
On this page, you will be providing information about your website. The beginning of the form asks about the name and nature of your website.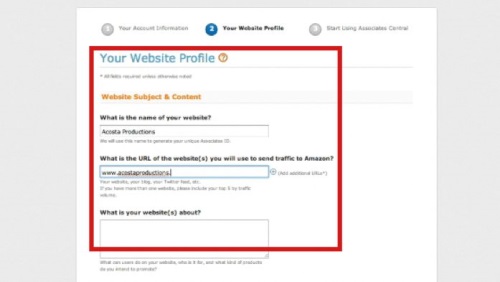 Make sure to fill this form out as honest and informative as possible, as this is what Amazon.com will use to gauge their judgement on allowing you to become an affiliate.
Take your time filling this form out and be very truthful with every answer. Once you are finished, make sure to review every answer that you filled out in order to get the best chances of becoming an affiliate.

On the next page, you will be given a unique Associates ID for your account, and a message about how Amazon.com will be contacting you within 1-3 business days about your application.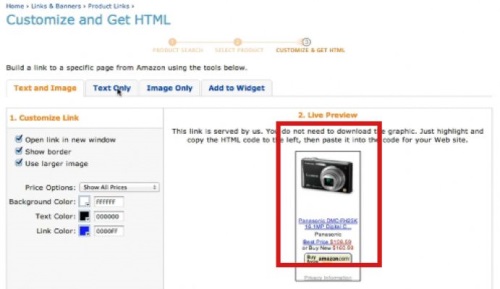 At this point, you are free to skin through the Associates Central page and chose any ads to your blog or website.
Please keep in mind, that payment for anyone that shops through your affiliate links will not be completed unless Amazon.com approves your application.