In this tutorial you will learn how to try a new hairstyle online. Don't worry – it's easy! All you'll need is your passport-style photo in good resolution and a bit of patience.

Step 1:
Go to
http://www.taaz.com
. It's one of the websites that offers virtual image makeover, including experimenting with hairstyles.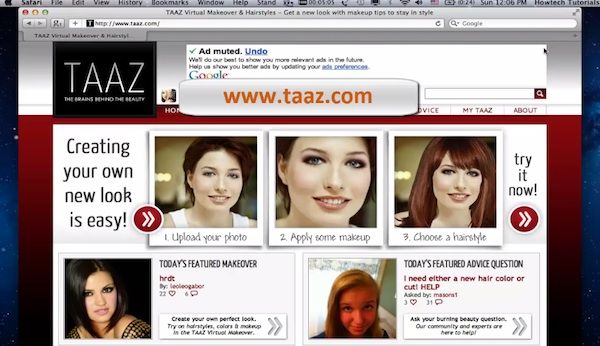 Step 2:
Click the red round button under "try it now". You'll be redirected to the page where you can upload your photo. Do so.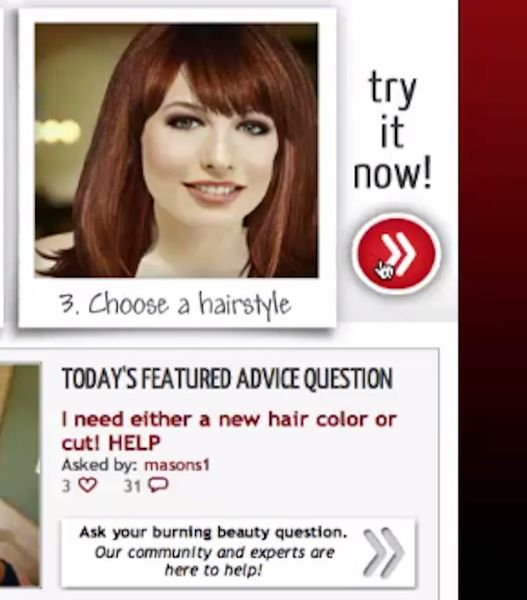 Step 3:
You can also give a name to your picture, rotate it and crop it. We'll crop it so we can focus on our model's face. When you're done with all of the above, click "Next".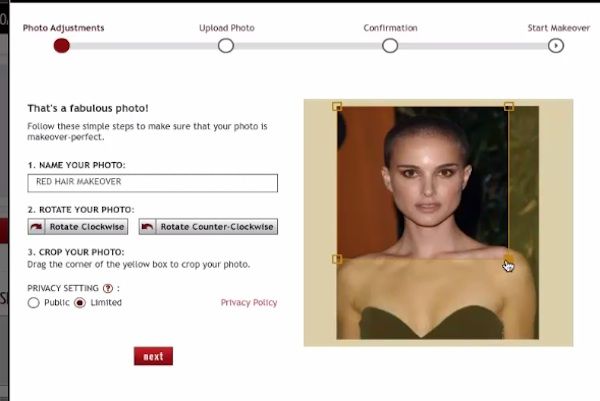 Step 4:
The page interface will ask whether you want to adjust your photo. For example, it asks us whether eyes and mouth are completely inside the blue boxes. Yes, they are!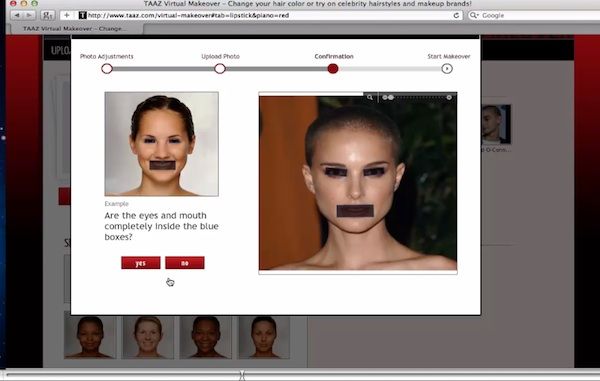 Step 5:
Now we're on the page where we can experiment. And, surprise! We can also try different types of makeup. Let's start!
An interesting feature is that the website allows you to try on cosmetics of different brands that you can later purchase. You can try on foundations, concealers, mascaras, eye shadows and many other beauty enhancers! We're done with cosmetics. Let's change the hairstyle now!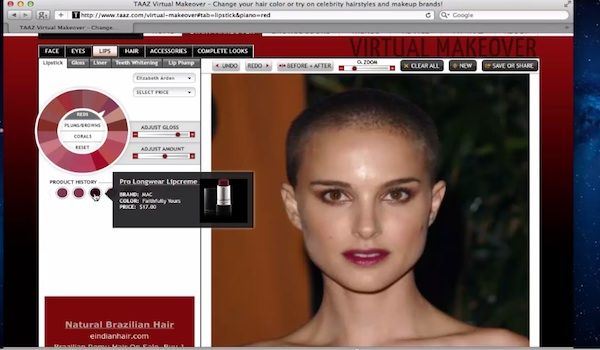 Step 6:
Click "Hair" button. We'll start with selecting length of our hair. The web interface asks you to drag blue dots to adjust the hair's fit. Do so attentively in order to get the best result. Lovely! We like it Let's now adjust the hair color. We want to make our red hair color a bit lighter. Fabulous! Looks like we're done.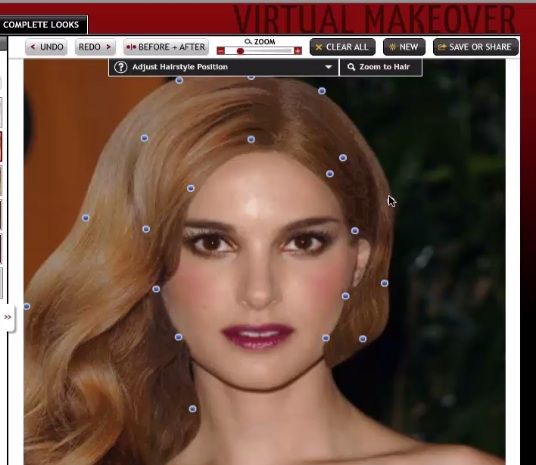 Step 7:
Now it's time to save the hairstyle. Click "save or share". You'll be given different options of saving or sharing. We want to keep our result private – until we go to hairdresser's, of course. So we'll choose to save the makeover result on our computer.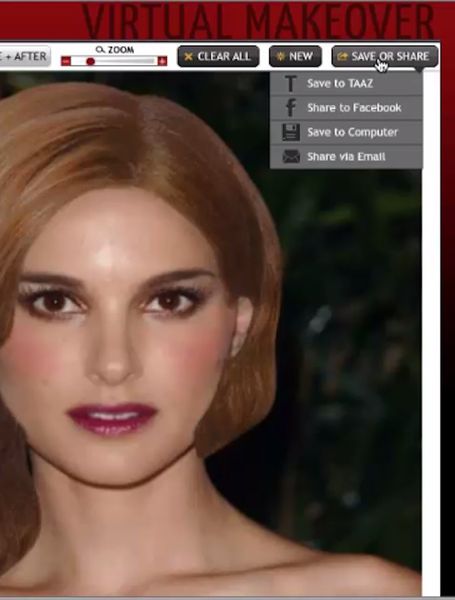 Result: Congratulations! You're done not only with trying your hairstyle online, but your complete style makeover!