In this tutorial you will learn how to turn into a smart folder a folder on your Mac running on OS X "El Capitan".

Turning your simple folder on your Mac into a smart folder is not possible, but you can create another smart folder and place a link to it into your regular folder.
Step 1. To create a smart folder, choose "File" from your Finder menu.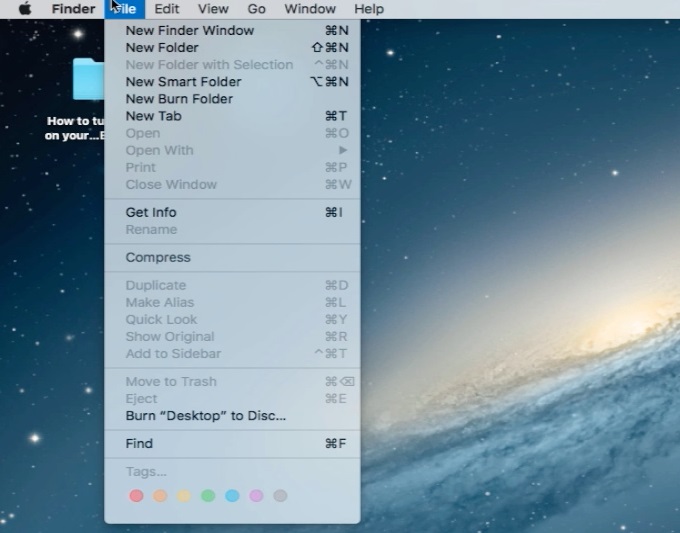 Step 2. Choose "New Smart Folder". We will give it a name – "Last Documents" and save it on a Desktop. Here you go!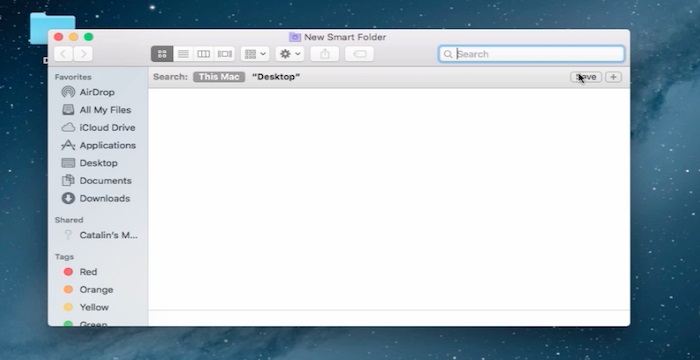 Result: Now we have a folder that functions as "two in one" – it has our documents and stores a wonderful shortcut to document search, which is our smart folder.
You've just learned how to create a folder that functions as both simple folder and a smart folder.