In this tutorial you would learn how to use the Google Multiple Sign In feature. This feature allows you to access multiple accounts without having to log out.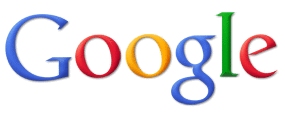 Step No. 1: Log on to the website
Log on to the url:
https://www.gmail.com

Once the website loads, input your username and password to log in your gmail account.
Step No. 2: Google Homepage
After you have logged in, go to the Google Homepage. From the Settings drop down menu choose the "Google Account settings" option.

Step No. 3: Edit Option
Now choose the "Edit" option next to the Multiple Sign In Feature.

Step No. 4: Form
A form would be displayed in front of you. Tick on the check box that would allow you to use multiple Google accounts in the same browser. Tick all the check boxes below which would show that you have read all the terms and conditions and understand that some features won't function due to the activation of this particular feature. Once done, simply click on the save button.

Step No. 5: Gmail
Now go back to your Gmail account, and a new drop down menu would appear next to the settings tab. Through this menu you can add and access multiple accounts. To add and connect an account all you have to do is click on the "Sign in to another account" option. Once done you would be required to log in to the account you want to add. Once logged in, that account would be automatically added in the drop down menu.