Get an RSS Reader – The first thing you'll want to do if you're getting into reading sites via RSS is to get yourself acquainted with an RSS Feed Reader.
There are many feed readers going around with a variety of features – however a good place to start is with a couple of free and easy to use web based ones like Google Reader and Bloglines. Follow the step by step process mentioned below showing how to use RSS:

Step 1 – Log on to the website:
Log on to www.google.com/reader

Step 2 – Add a Subscription:
Go to the 'Add a Subscription' field in the top and search for the site you want to subscribe.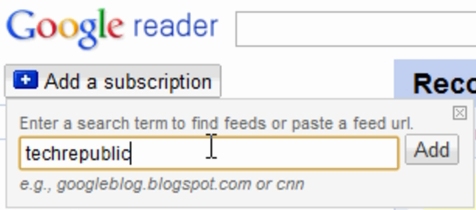 Step 3 – Subscribe:
Now click on the 'subscribe' tab to start receiving feeds from the website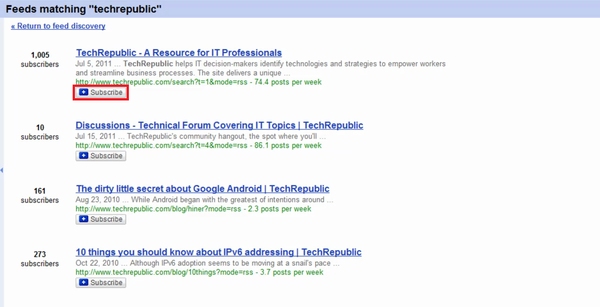 Step 4 – RSS Icon:
Another way of using RSS is to log on to the website you want to subscribe. Look for the small orange RSS icon. Once located click on it and copy the link of the location you would be redirected to.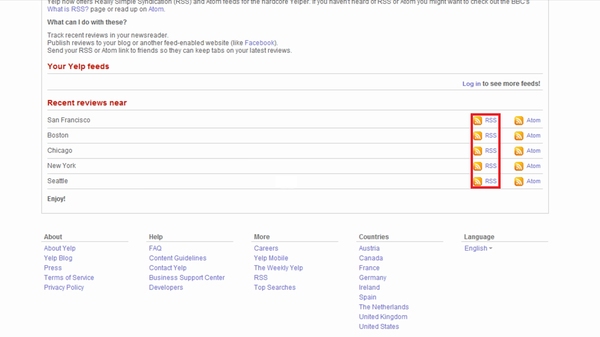 Step 5 – Adding the Subscription:
Now copy the URL and paste it in your 'Add subscription' tab of Google Reader and start receiving feeds from your favorite website.