Introduction
In this tutorial, we will teach you how to use "Let me google that for you".
Let me google that for you (Lmgtfy) is a website for all those people who find it more convenient to bug you with their questions rather than google it for themselves. Everything is right at your fingertips nowadays. Some people are too lazy to find the answer for their questions instead they'd ask you. Some people don't know how to search effectively on Google and thus might bug you with their queries.
Step 1 – Go to lmgtfy.com
Follow this step by step guide to learn how to use Let me google that for you.
For the purpose of this tutorial, open any browser and go to lmgtfy.com.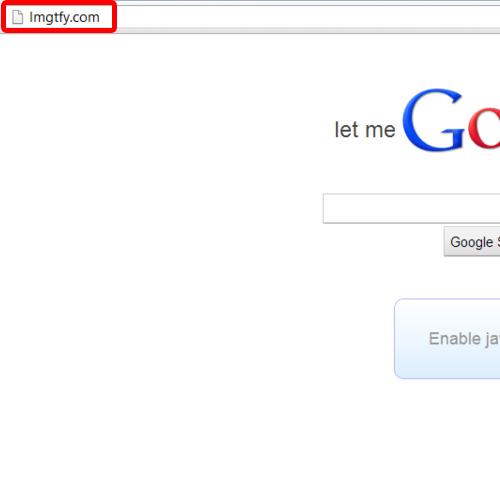 Step 2 – Enter the search phrase
Once the web page opens, insert the phrase that you want to search for in the search bar. Let us consider a case where we need to search for internet marketing. However, we don't want the results to contain things related to advertising. Therefore, we'll search for "internet marketing –advertising". The dash sign before advertising tells Google not to search for this word.
Click on the Google search and you will be displayed with a link containing the search results.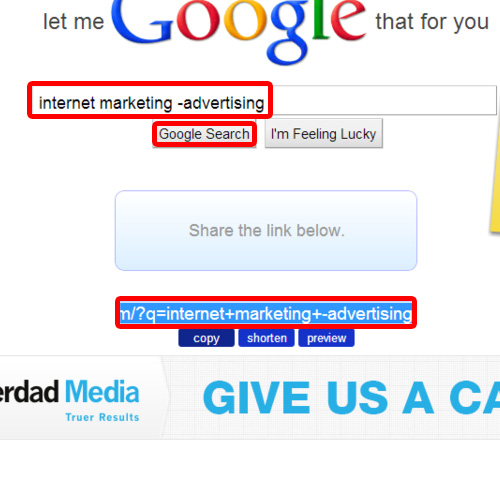 Step 3 – Share the link with friends
You can copy, shorten or preview the link. For the purpose of this tutorial, we will copy the link and will paste it in a facebook status. In this manner, we will be able to share the link with our friends.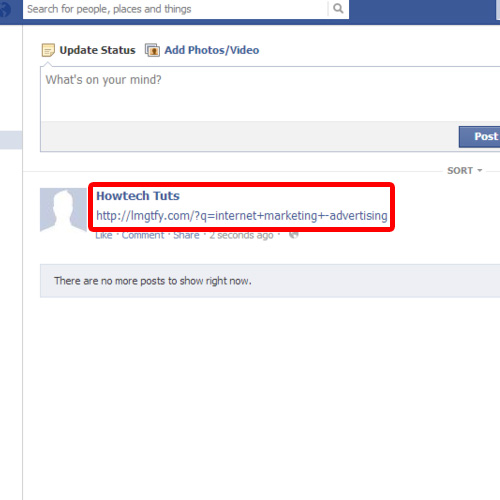 Step 4 – Preview search results
You can always click on the preview button if you want to see the results for the phrase that you searched. This is how you can use let me google that for you.
In this manner, you can search with google and share the search results link with a friend. Without even being rude, you can share the link and tell your friend in a subtle manner that when I could do it, then so could you.