In Google docs you can add special characters to your word document, insert tables and edit your document in any way you like. You can use the different tools available in word to tailor the document as per your requirements. Working online on your word document has several advantages. Any changes that you will make to your word document will be saved automatically. You can upload your word document from your computer or create your own. Furthermore, you can share the word document with others and even work on it simultaneously. The changes you will make will be saved in real time.
Follow this step by step Google Docs tutorial to learn how to work on word file online in Google docs.

Step # 1 – Insert Special Characters
First of all, open the document on which you want to work. In order to add some special characters in the document, click on the "insert" tab available on the menu bar and select the "Special characters" option.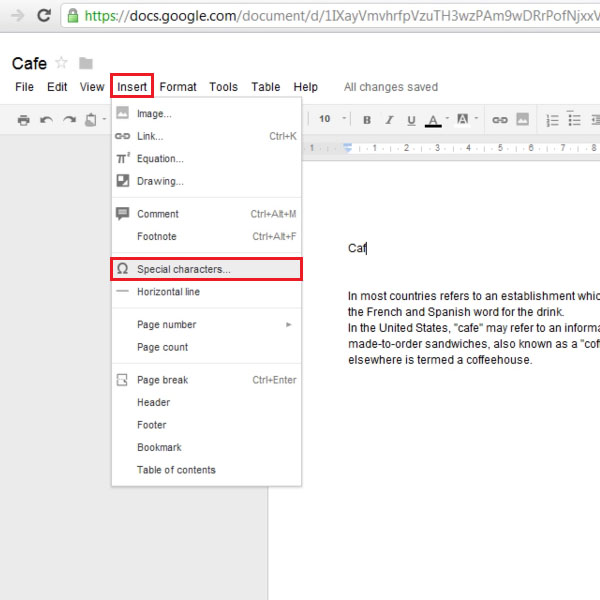 Step # 2 – Choose the special character
A box will open up by the name of "Insert special characters". In this box, you can choose from a lot of different special characters. In this tutorial, we have selected "é". Once you have selected the special character, click on the "insert" button to add the character to your document.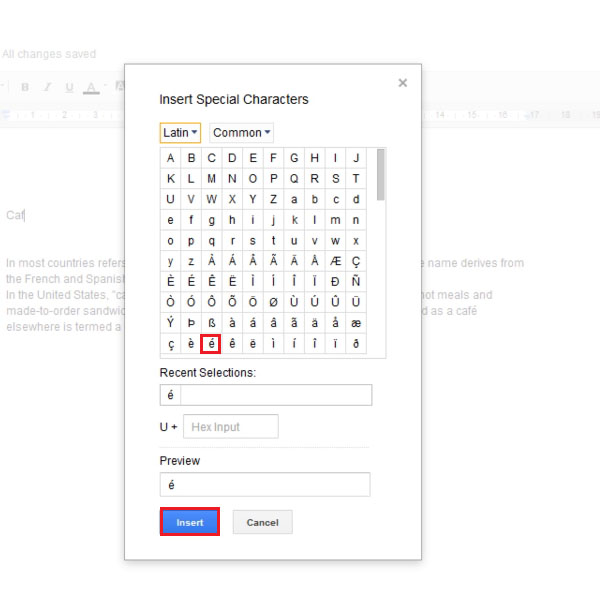 Step # 3 – Insert tables in your document
In Google docs, you can add tables to your word documents as well. On the menu bar, click on the "table" tab and select the "insert table" option. You can highlight the number of rows and columns of the table and the table will be inserted in the document.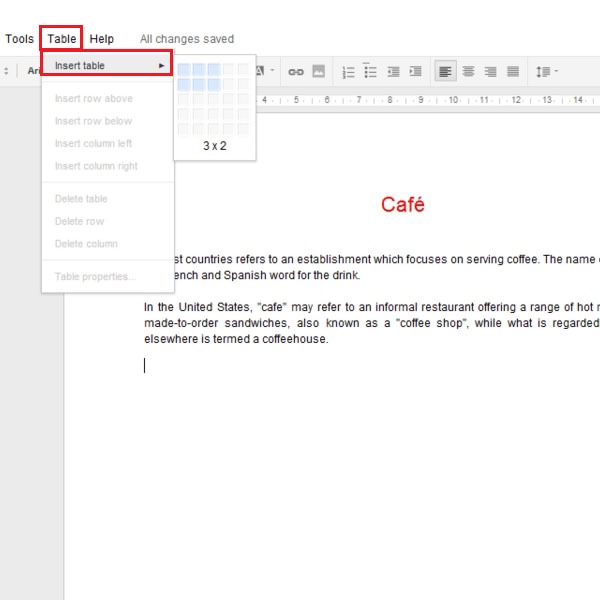 Step # 4 – Enter data into the table
Once you have inserted the table, you can enter data into it. The number of rows and columns of the table can be added or deleted at anytime. The size of the table can be adjusted as well as per your requirements.