This tutorial will teach you how to file a credit card complaint with the Consumer Financial Protection Bureau.

Step # 1 – Visit the CFPB website
First, your going to need to visit the site "https://help.consumerfinance.gov/app/creditcard/ask"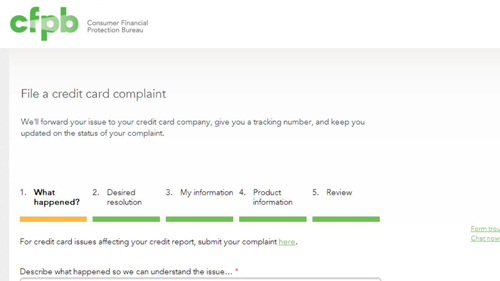 Step # 2 – Explain What Happened
This form is divided into five sections, which are "What Happened," "Desired resolution," "My information," "Product information" and "Review." Start by filling out the "What Happened" section, before clicking "Continue" at the bottom of the page.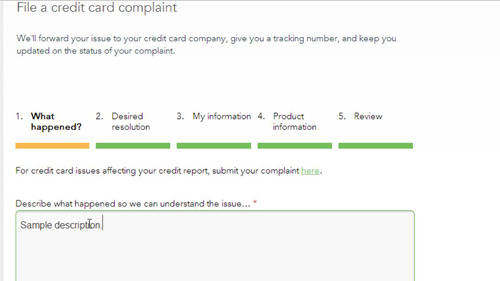 Step # 3 – Choosing Your Desired Resolution and Entering Information
On the next page, you will see a section which says "What do you think would be a fair resolution to your issue?" Fill out this form, and then click "Continue." You will then be taken to a page which requests your information. Provide it, then click "Continue."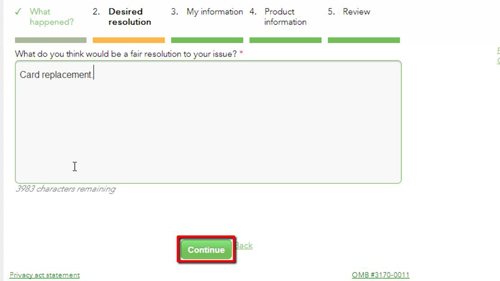 Step # 4 – Entering Product Information and Reviewing Your Complaint
On the "Product Information" page, enter the name that appears on your account, your credit card number, and the company name. Then click "Continue" on the bottom of the page. On the next page, review your credit card complaint and then click "Submit." As this is just a tutorial we won't submit this here, but that is how to file a complaint online.