This brief tutorial will teach you how to search for a trademark online, so that you can see the status and other information about it.

Step # 1 – Visit the United States Patent and Trademark Office Site
Open up your web browser and go to "http://www.uspto.gov/trademarks/process/search/", which is the official website of the United States Patent and Trademark Office. On the bottom of the left sidebar you will see a "Tools" menu, click on "Trademark Electronic Search System (TESS) to get started.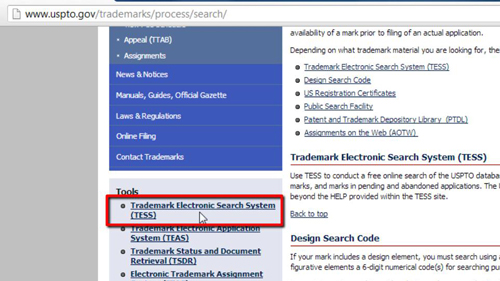 Step # 2 – Searching for Trademarks
A new window should have opened, and you should see "Select a Search Option" in the center of the page. Click the first option, which is labeled "Basic Word Mark Search (New User)". A new webpage with a form will load, where you can now perform a search for trademarks. In the search term form, type in the term you want to search for and then click "Submit Query" below.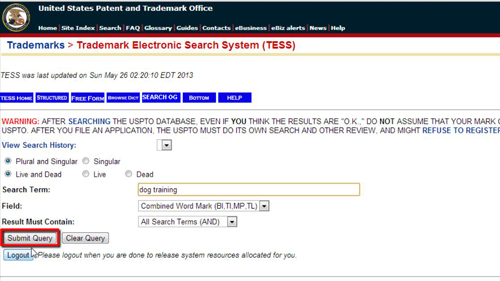 Step # 3 – Reading the Results
If there are any matching results, a table will show up with a list of trademarks. The table displays "Serial Number", "Reg. Number", "Word Mark", "Check Status" and "Live/Dead". Now you know how to search trademarks online by using uspto.gov.