In this tutorial you're going to learn how to search for public libraries in your region by using a free online search tool.

Step # 1 – Visit the Website to Search for Libraries
To start this tutorial, open your web browser and visit "http://harvester.census.gov/imls/search/index.asp". You will know that you're on the right website if the header text says "Search for Public Libraries".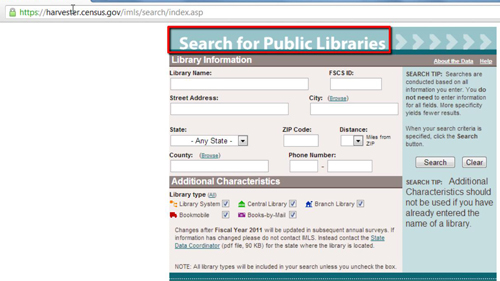 Step # 2 – Fill in the Information
Although the form asks that you fill in the "Library Name" and the "FSCS ID", you don't have to. If you're searching for a public library then you probably don't know where it's located yet, or even what the name is. So, fill in a "City", "State", "Zip Code" or "County" input box to search a specific area for libraries. Select the "Distance" dropdown and click the amount of miles you want to search within. Find and click the "Search" button on the right of the page to find a library in your region.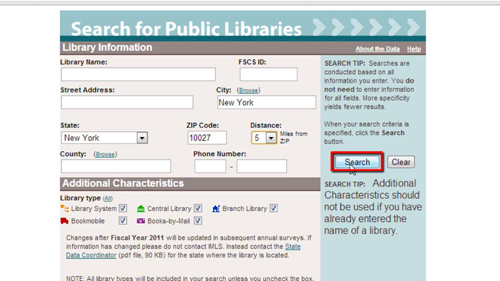 Step # 3 – Finding all the Public Libraries
After clicking the "Search" button a list of search results will show up on your screen. It will give you the name, phone number and county of the public libraries. Click on the name of the library to find out more information, such as the address.