In this tutorial, we will teach you how to find dialysis clinics at your place online. If you or someone at your home is suffering from dialysis, you need to know the dialysis centers available nearby your location. Dialysis treatment performs the functions of a healthy kidney.

Step 1 – Go to mediacare.gov
First of all, go to mediacare.gov's dialysis facility compare home as instructed in the tutorial.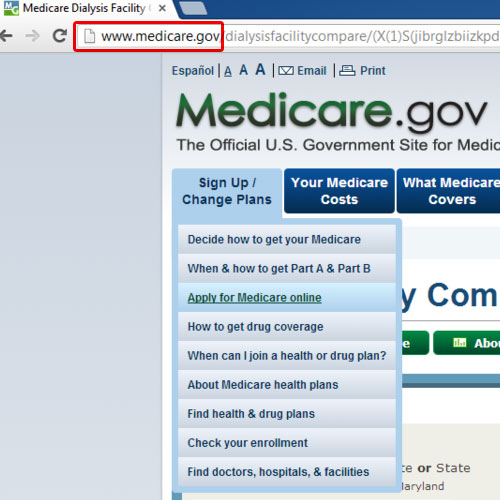 Step 2 – Search dialysis clinics
Once the web page loads, you can search for the dialysis clinics online by entering the location. Enter either the zip code or the city's name in order to search. When you will enter a city, a drop down menu will appear from where you can select the desired one. Once you are done, click on the "search dialysis facilities" button.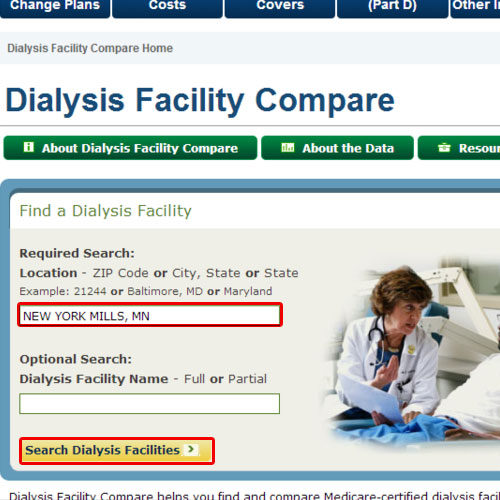 Step 3 – View dialysis clinics in the 100 mile radius
The search criteria will be processed and the results will be displayed then. You will be displayed with dialysis clinics that are within 100 miles from the center of the location you specified. You can check dialysis clinics available in the search results if you want to compare them with one another. Click on the compare now button available on the top if you want to draw a comparison. Scroll down and view the different clinics available. Choose the one that is the nearest and best suits you requirements.