Mozilla Firefox has an inbuilt feature through which it provides you with updates for various things on your system. According to the set settings, these updates can be searched and installed automatically or you can be notified if the updates are available and you can install them if you wish. Updates on this browser can also be disabled for as long as you wish. Lastly, there is even an option for
automatic updates in Firefox
through which this browser finds these updates and installs them itself.
To learn how to use the feature of
Firefox automatic update
, follow the tutorial below.
Step 1 – Open up the "Options"
First of all, let's open up the Firefox menu and click on "Options". With that done, a new window will open up.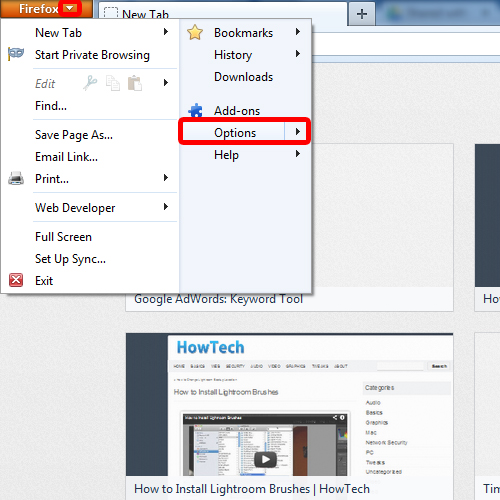 Step 2 – Open the "Update" tab
Now move to the "Advanced" section and click on the "Update" tab. Over here, all the settings related to Firefox will be displayed.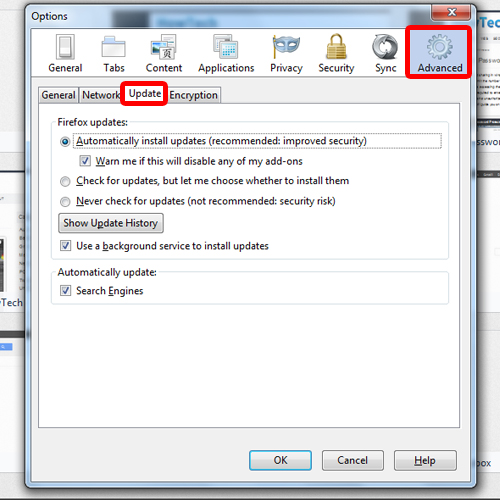 Step 3 – Alter the settings
As you can see that the current update settings is set to automatic, meaning that all updates are automatically installed in Firefox. You can change the settings and allow Firefox to only search for the updates. When it comes to installing them, Firefox will notify and ask you first before performing this action.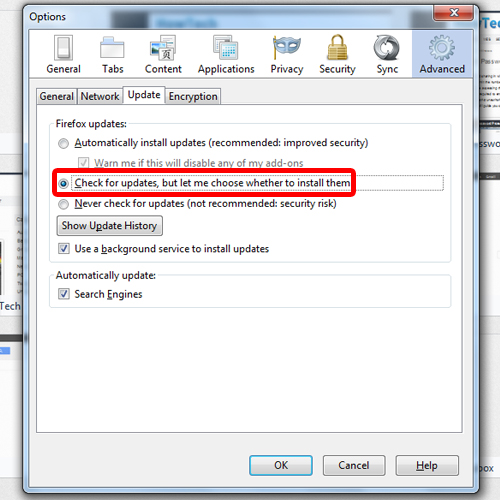 Step 4 – Disable updates
Alternatively, you can disable the updates feature completely as well.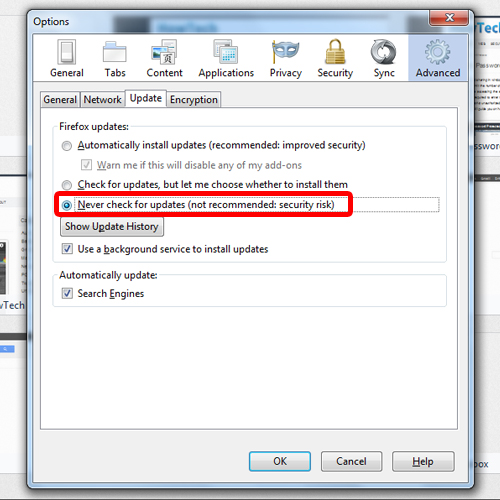 Step 5 – View update history
If you click on the Show Update History button, a complete history will be shown to you regarding each and every update. If you want some additional information regarding a particular update, simply click on the Details option and all the details will be displayed to you in a new window.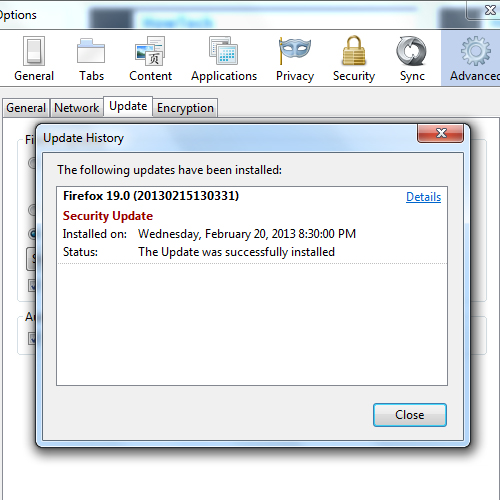 Step 6 – Disable Firefox maintenance
If you uncheck the option titled "Use a background service to install updates", this will disable the
automatic updates in Firefox
that run for Mozilla maintenance service in the background.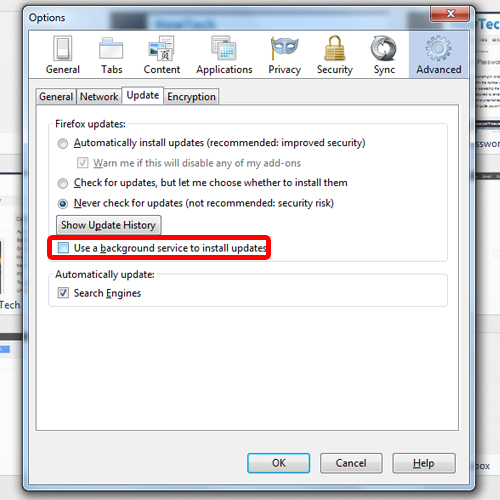 Step 7 – Disable updates in search engines
In the "Automatically update" section below, you can uncheck the search engines option and now the
Firefox automatic update
option for them will be disabled not allowing them to be get automatically updated anymore.
And that's pretty much it for the updates feature in Firefox.