The reason for that is that often people's mental age does not correspond with their chronological age.
We will show you one of the simple tests to define your mental age online in this tutorial.
Step1:
Go to http://dumb.com/mentalage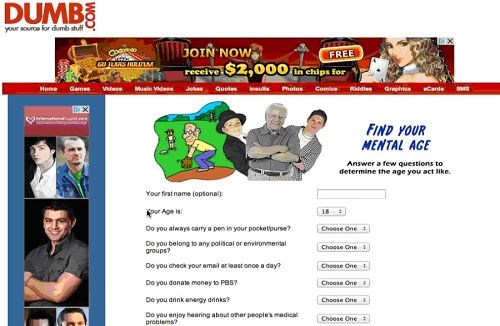 Step 2:
You shall enter your real chronological age, before starting the test.

Step 3:
Choose the answers to all questions on the page and click "Submit".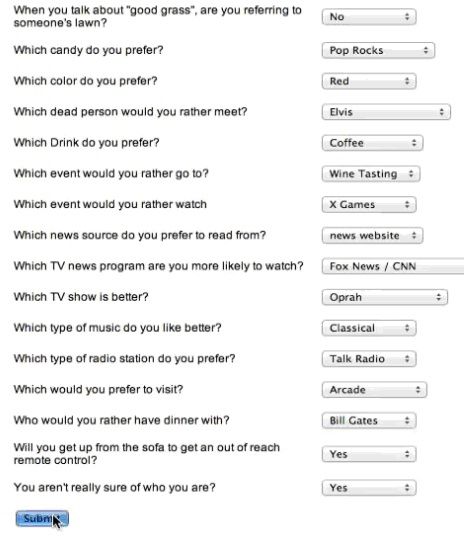 Step 4:
You'll be redirected to page that shows your test result. You may choose to modify your lifestyle to feel younger or, vice versa, act more mature to feel older. Anyway, don't take the test results too seriously!

Result: Congratulations! You have just learned how to find out your mental age.