In this tutorial you are going to learn how to set a homepage on iPad.
Step # 1 – Visiting the Site for your Homepage
First of all, touch the "Safari" icon on the home screen. Use the navigation bar at the top of the screen to visit the page that you want to use as your homepage. Here we are just using our local Google homepage at "www.google.co.uk".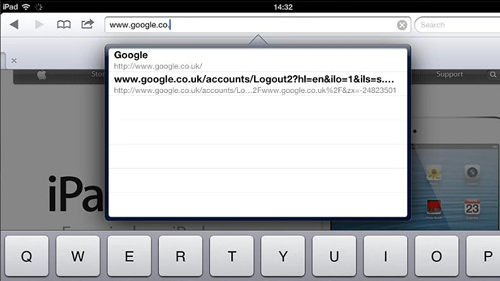 Step # 2 – Adding the Homepage Icon
Touch the icon that looks like an arrow coming out of a box at the top of the page and in the menu that appears touch "Add to Home Screen". Give a name for the icon, here we are just calling it "Google UK" and then touch "Add". Safari will close and you will see a new icon on the homescreen with the name we just chose – whenever you touch this icon, Safari will open with the homepage set to the site we just specified and that is how to set a homepage on ipad.