In this tutorial you will learn how to cope with stress via iPhone. The app we are going to be downloading and using is called Take a Break. This app features calming sounds and relaxation techniques to slow down your mind and allow you to achieve inner peace.
Step #1 – Download Take a Break App
In the app store, download the Take a Break app.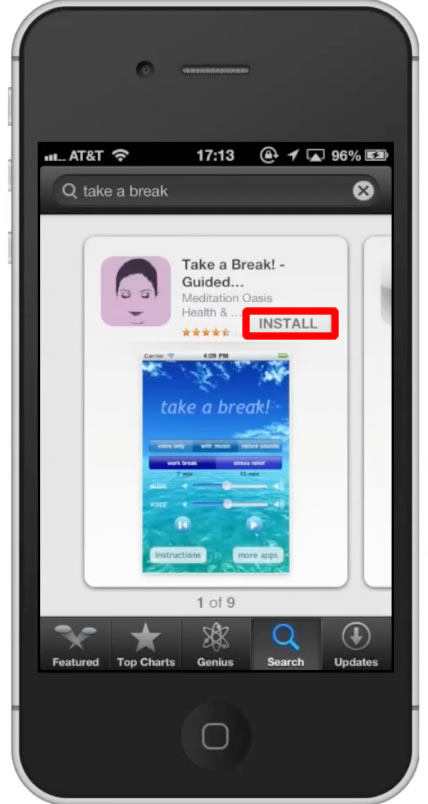 Step #2 – Open the app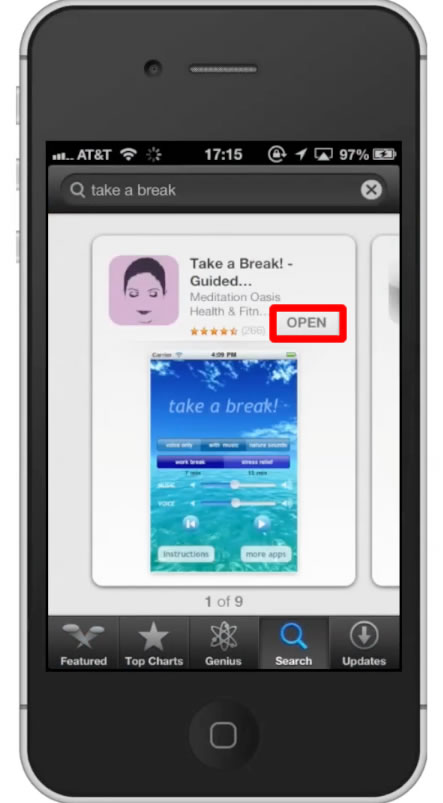 Step #3 – Tap "listen"
When you open the app, tap the "listen" button.
Step #4 – Tap "nature sounds"
Lets take a look at using relaxing nature sounds to help cope with stress. Tap the nature sounds icon.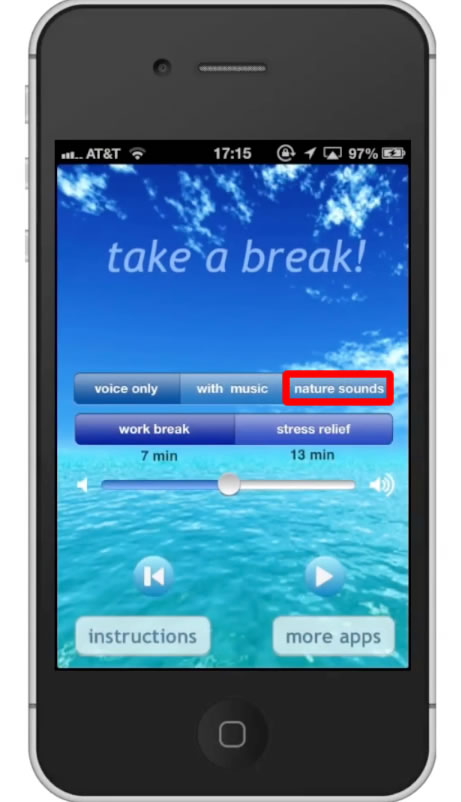 Step #5 – Choose Water
You can choose between ocean, rain, and stream. Lets chose rain.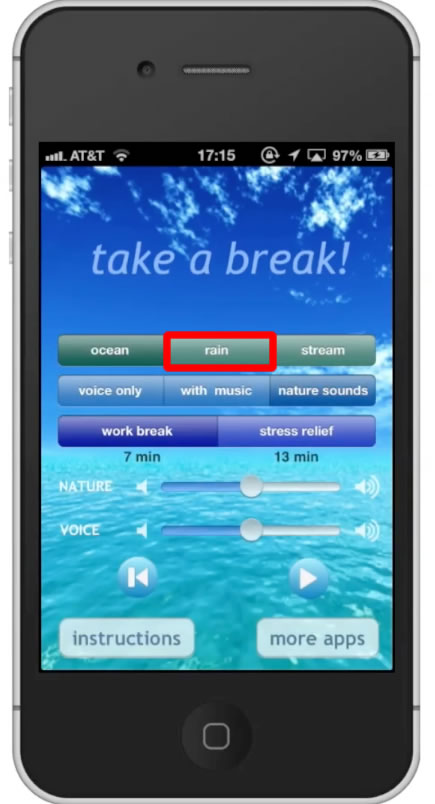 Step #6 – Hit Play
Hit the play icon to begin the sounds. You can adjust how much of the voice comes through and how much of the nature comes through by adjusting the horizontal faders.