iPhone vs Samsung Galaxy, the battle that has been going for few years now. Despite their pros and cons it is pretty hard to say which one is better. This video will demonstrate a quick comparison between the two giants of the smartphone industry.
Step # 1 – Design
iPhone 5 has inherited Apple's aesthetic sense but the phone is lighter, smaller and easier to grasp compared to earlier models as well as the Galaxy. The iPhone 5's rear casing is made up of aluminum and the overall construction of the device is pretty robust. Samsung S3 on the other hand is encased in plastic but being covered in plastic does not mean it is feeble. In addition, both devices bear a physical Home key at the bottom with both having 3.5mm jacks, power, and volume buttons.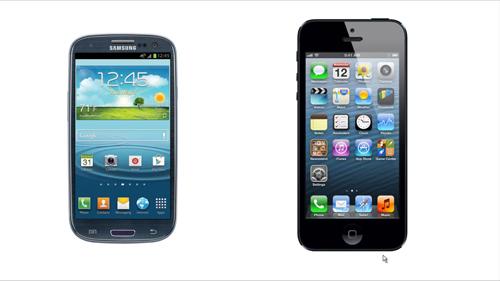 Step # 2 – Display
As far as the display goes, we could not really say which one is better. The Samsung Galaxy S3 offer a large 4.7 inch 720 by 1280 display whereas iPhone 5 is equipped with a 4 inch 640 by 1136 Retina display which offers more vibrant and bright colors in outdoor settings.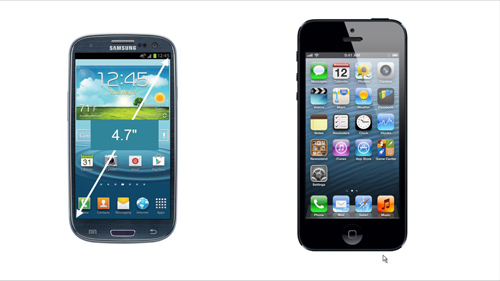 Step # 3 – Interface and Functionality
To put it simply, if what you are looking for simplicity, then you should go for the iPhone 5. But if you like to personalize and customize then the Galaxy is the device for you. Even with all the intuitiveness of iOS6 it still just doesn't feel complete. Whereas, in contrast, the Galaxy offers a complete package, TouchWiz Nature UX experience along with other features such as S-Beam and SmartStay offer a great deal of functionality to users.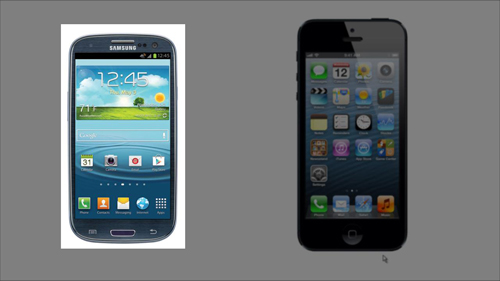 Step # 4 – Cameras
Both have 8 megapixel rear cameras. Although, the S3 does offer variety of other features and camera modes such as Burst Mode, Share Shot and Buddy Photo Share but it does show a slight oversaturation of color on few occasions. The iPhone on the other hand has more detailed and natural results in low lighting as compared to Samsung.