Apple recently unveiled the new look iOS7 and many Apple device users are going to be curious as to what the new system offers users. In this video we are going to have a quick look at some of these.
Step # 1 – Graphical Differences
The most notable change to the system is probably how it looks. The new system has a much more clean appearance with many apps having their logos redesigned completely. The system also has more vibrant colors than previously. As you can see from these two images, the new version of the system looks markedly different.
One of the 'coolest' new feature of the software design might be how you can tilt the device to get a different view of the screen, allowing you to look behind the apps on the screen.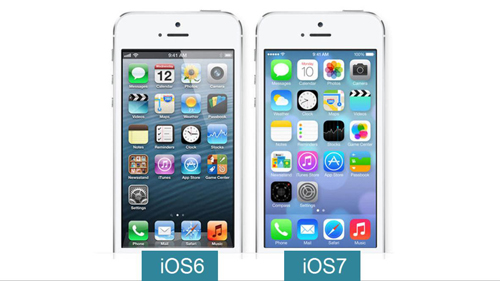 Step # 2 – Shortcut Upgrades
The current system does have some shortcut features, such as being able to control music playback by swiping up from the bottom of the screen. These shortcuts have been significantly expanded with the new version of the OS – users are now able to access settings, such as Bluetooth and wifi connections.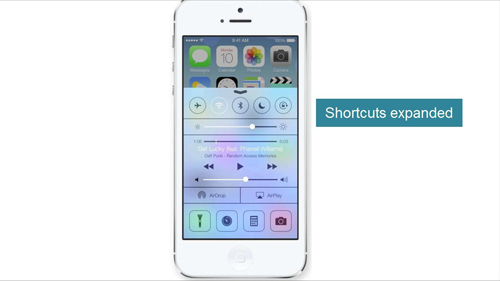 Step # 3 – Photography
The iPhone 5 shipped with a remarkable camera, allowing users to snap great pictures on a phone. The software for this system has been dramatically upgraded with iOS7 and users are now able to shoot in different aspect ratios. In addition to this, filters have been added to the system so users can easily add some cool effects to their photos without the need for a third party app. These are just a few of the great new features that are coming as part of the new iOS 7 system.