In this tutorial, you will learn how to make PowerPoint Diagrams.
Diagrams are an excellent way to add engaging visual content to otherwise run-of-the-mill boring data. For the purpose of this tutorial we will use free sample diagrams available online.
Open your web browser and navigate to "http://www.presentationpro.com" , in the lower right portion of the screen select "Free Samples".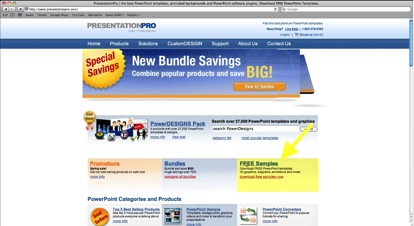 Enter your email address to gain access to the free samples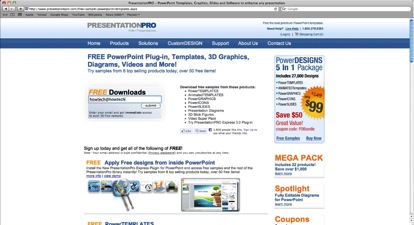 After completing the sign-up process, scroll down on the webpage until you come across FREE Fully Editable Presentation Diagrams choose a template that catches your eye and click "Download"
It automatically opens in powerpoint, you are now able to edit this template with your own information.