In this tutorial you are going to learn how to add a download manager for Chrome.
Step # 1 – Downloading a Download Manager
We are going to be installing a separate download manager that will work together with Google Chrome. One of the most popular download managers is "Internet Download Manager". Open Chrome and visit "www.internetdownloadmanager.com/download.html" and click the "Try Internet Download Manager for Free" button. The program will start to download.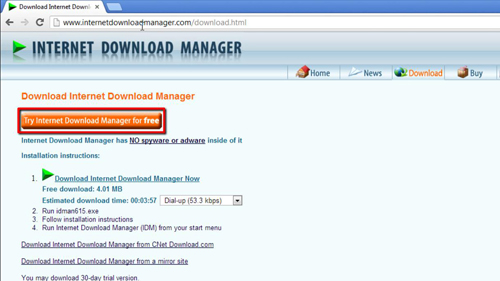 Step # 2 – Installing Internet Download Manager
When the download has finished click on it. Click "Next" five times, wait for the install to run, then click "Finish". Click "OK" in both the dialog boxes that appear. Close Google Chrome and then start the program again.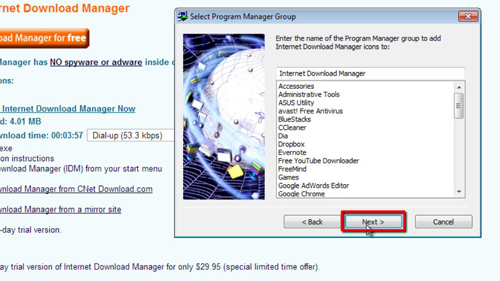 Step # 3 – Testing the Download Manager
Now we need to test to make sure that the download manager works with Chrome. You need to go to any website and download a file – here we are just selecting a random download from Download.com. When you start the download the download manager will load, click "OK" in the dialog box that appears, then click "Start Download" and that is how to get a download manager for Chrome.