This tutorial is going to show you how to convert a word processed document to an image through a doc to png conversion.
Step # 1 – Locating the Doc File
We can see here that we have a doc file and this is what we want to convert. First let's have a look at the doc so we can check afterward to make sure our png file has been created successfully. As you can see it just contains some simple text, close the document.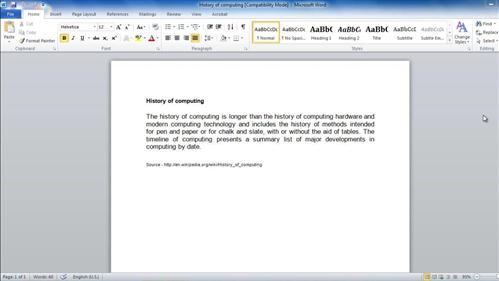 Step # 2 – Uploading the File to Zamzar
The easiest way to do this conversion is online. Open you preferred internet browser and navigate to the website "www.zamzar.com". You will see several steps on this page that will allow you to upload and convert the file. Click "Choose Files" in "Step 1" and in the window that appears locate the file and click "Open". In "Step 2" select "png" from the drop down list. Enter you email address in "Step 3" and finally click "Convert".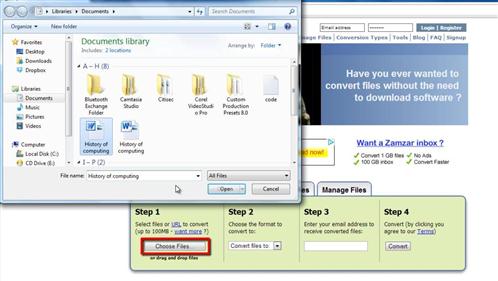 Step # 3 – Downloading the Converted File
Once done you will be informed that the file has uploaded. Now, go to your email inbox and open the email from "Zamzar Conversions". Scroll down and click the long link below the blue box. On the page that loads click the green "Download Now" button. The file will download and click on it to open it with your default image viewing program. As you can see the file has been successfully converted and that is how to convert doc to png.