If you have received a docx file from someone and are on a version of Word 2003 or earlier you won't be able to read the file. This tutorial will show you how to convert Docx to Doc so you can read the file.
Step # 1 – Downloading the Compatibility Pack
Your first option is to download the "Microsoft Office Compatibility Pack" – this is perfect for people who will have many Docx files to open. It converts files to a useable form as you open them. Search Google for "Microsoft Office Compatibility Pack" and click on the top link. Click the red "Download" button on the next page and in the window that appears click "No thanks and continue". The pack will download and this can take some time.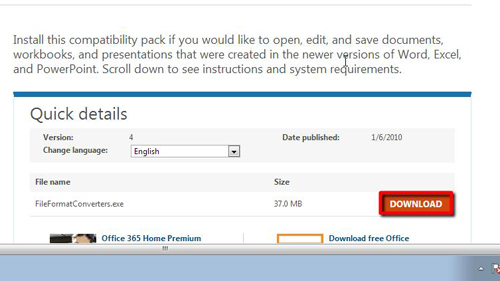 Step # 2 – Opening and Saving the Docx File in Word 2003
When the download has finished click on it to open the file. Click "Yes" in the dialog box that appears, accept the license terms and click "Continue". The installation will run, when it has finished click "OK". Now, when we try to open a docx file in Word 2003 it will work just fine. To convert this to a doc file click "File" then "Save As" and by default this file will be saved in the older format.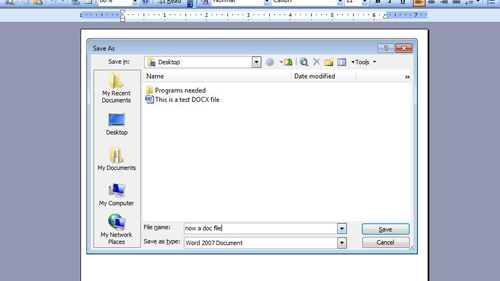 Step # 3 – Converting the File Online
Alternatively, if you just need to convert the occasional docx file it can be easier to do it online. Open your preferred internet browser and visit the website, "www.doc.investintech.com", click the blue "Browse" button on this page. Select the docx file from your computer and click "Open" and the website will convert the file. After a moment a "Download" button will appear, click this and the file will download. Open the file and that is how to convert docx to doc.