In this tutorial you will learn how to download and install SlimDrivers. SlimDrivers is a program that scans your computer and assists you in downloading important driver updates.
Step # 1 – Download SlimDrivers
Go to "download.cnet.com/SlimDrivers-Free/3000-18513_4-75279940.html." Click on the green button which says "Download Now CNet Secure Download." You will then be taken to a page where the file "slimdrivers-setup.exe" will automatically download.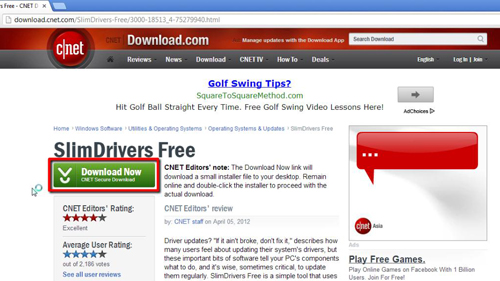 Step # 2 – Setup SlimDrivers Installation
When the download has finished click on the file "slimdrivers-setup.exe" in the lower left side of the browser. Click "Yes" in the "User Account Control" box that pops up, then you will be taken to the "SlimDrivers Setup" menu. Read the user license agreement, then click "I Agree."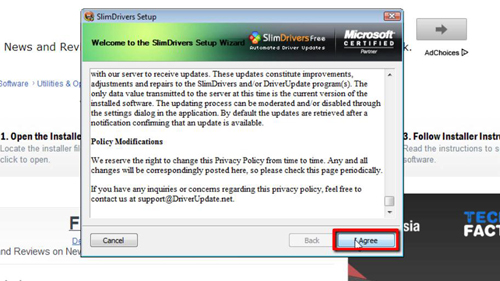 Step # 3 – Install SlimDrivers
SlimDrivers will now install, and you will then be taken to a section which says "Completed the SlimDrivers Setup Wizard." Select the "Launch SlimDrivers now" button if you wish to launch the SlimDrivers download now, and then click "Finish" to complete the installation. You now have SlimDrivers install which should make managing the drivers on your device much easier.