In this tutorial you will learn how to install Spybot Windows 7.
Step # 1 – Visit the Spybot Website
Go to "safer-networking.org" On the top of the page, click the "Download" button.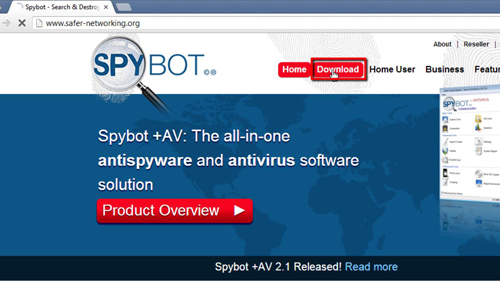 Step # 2 – Downloading Spybot
On the bottom of the "Download" page, click the blue link which says "Download Spybot 2.1 Free Edition." You will be taken to a mirror page. Click the red "Download" button next to "SecurityWonks." You will now be taken to the SecurityWonks website. Click the blue "Download" link. A file called "spybot-2.1.exe" will begin downloading.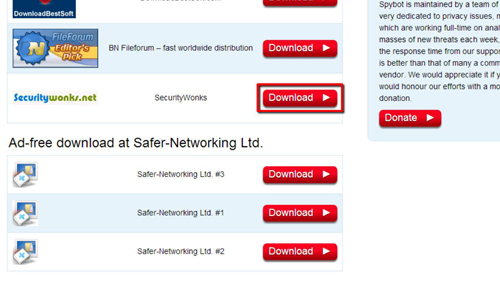 Step # 3 – Setting up The Spybot Installation
Once the file finishes downloading, click the "spybot-2.1.exe" at the bottom of the browser. A security warning box will open; simply click "Run." Click "Yes" in the "User Account Control" box that follows. A box will open called "Select Setup Language." Choose your language and click "OK."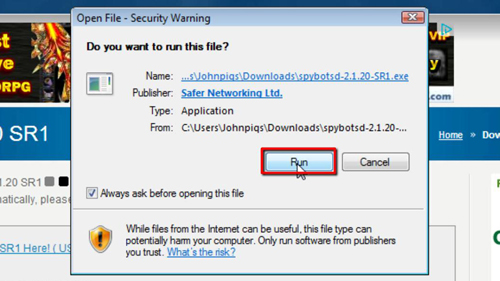 Step # 4 – Installing Spybot
You will now be taken to the setup wizard for Spybot Windows 7. Click "Next," then select your type of installation, and then click "Next" again. You will now have to choose your installation mode. Do so and click "Next." Read the license agreement, then select "I accept the agreement" and click "Next." On the following page, click "Install." The program will install, wait for this to complete, and then you will be taken to a page called "Completing the Spybot – Search & Destroy Setup Wizard." Click "Finish."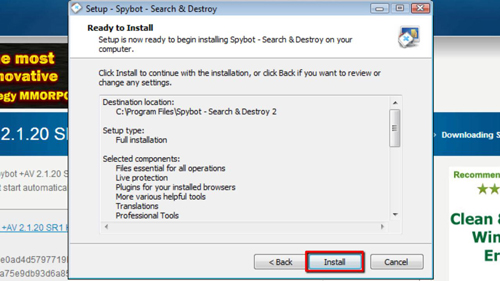 Step # 5 – Running Spybot
The program should launch and you will be able to see its different options. You can run system or file scans from here, as well as have a look at any quarantined files. This tutorial should have been helpful in securing your PC against spyware threats.