In this tutorial you will learn how to download and install WinRAR for Vista.
Step # 1 – Go to the Winrar Website
Go to "rarlab.com." Click the "Downloads" button on the top left side, and
look under the section which says "Latest English Winrar and RAR beta versions."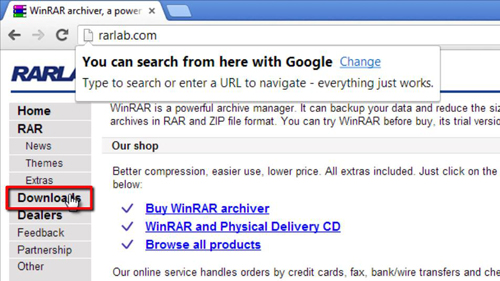 Step # 2 – Download Winrar
Look for the blue link which says "Winrar x86 (32bit) etc." Click the
link, and the download will begin. Once it is complete, click on the file in
the lower left side of the browser called "wrar50b4.exe."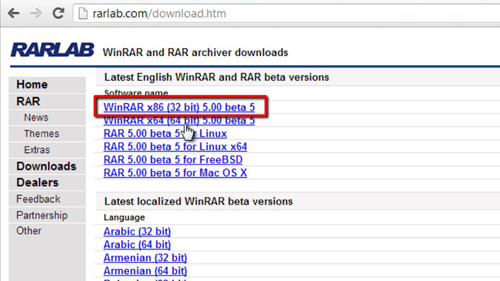 Step # 3 – Installing Winrar
"User Account Control" will now pop up with a message. Click "Continue." A box will now pop up called "WinRAR 5.00." Under "Destination folder," choose where you want the program installed, look over the license agreement, then click "Install." You will next be taken to the "Winrar Setup" page, where you can select which files you want Winrar associated with and the interface. Make your selections and continue.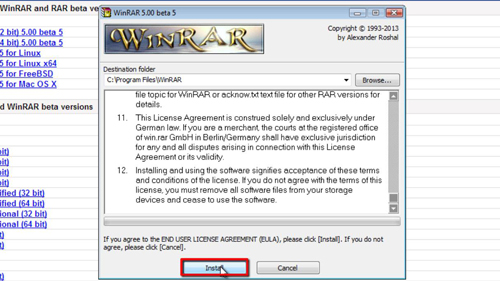 Step # 4 – Finishing the Installation
You will now be taken to a "thank you" page where you will be notified that
winrar vista has been installed. Click the "Done" button to close the installer.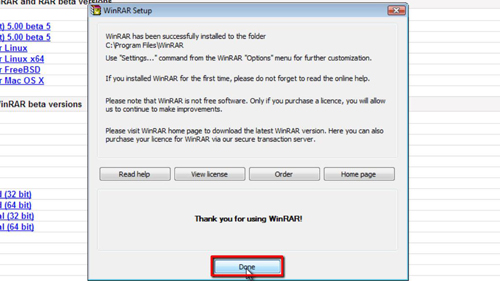 Step # 5 – Using the Program
Now, let's have a look at how to use the program. Here you can see that we have a folder open with a rar file inside it, right click on the file and in the menu that appears click "Extract Here". The files will be extracted and will appear in the folder and that is how to use Winrar once you have installed it.