In this tutorial you will learn how to download online files to Dropbox
Even if the Dropbox is super-handy, there are times when you don't want or cannot access your account, or want someone else to parachute the files you need to your account without you interfering with the process. Luckily, for the super-application that Dropbox is, there are two great extensions that you can use, depending on which side of the need you might be.
Let's say that you want to send yourself some files, but you don't have access to your system. Of course, you could access the web interface of your Dropbox, but maybe the conditions are not so welcoming on that day.
To help the future you of that day, you can today register and use a little extension called urldroplet.
Step 1. Go to urldroplet.com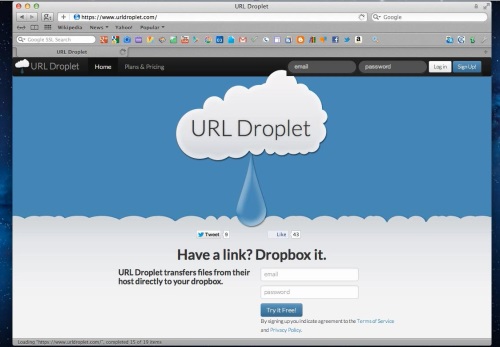 Step 2. Sign Up from the upper right menu, add your credentials and choose "Sign up".
Step 3. You will need to access the confirmation link sent to you by email, and then you can log in. Do so.
Step 4. Select the Free plan, which allows you to send around 30 Mb of files.

Step 5: Now, the urldroplet lets you paste the link of the file you want to save.
Paste it and click Save. Dropbox will ask you to allow the app access to your account.
Click Allow. Your file is now saved in your Dropbox account.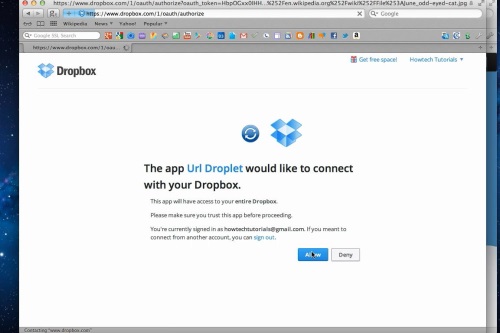 Step 6: On the other side of file transfer situations, you might want someone else to simply transfer you a file.
Again, to give yourself the easy time of that day, you are going today to install a Dropbox app.
Open a new browser tab and go to: dropitto.me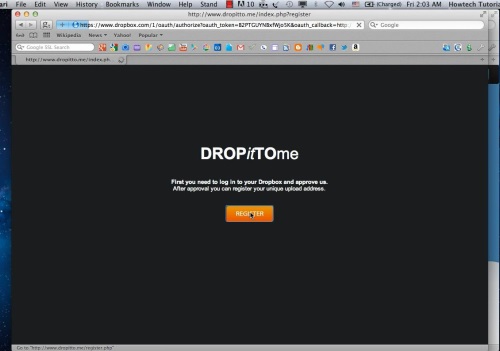 Step 7: A simple blue page awaits you. Click Register and "Register again" (we suppose you have the Dropbox) to link this app to your Dropbox account.

Step 8: Click Allow when Dropbox asks you for permission.
Once you did so, Dropitto.me takes you back to your registration in its system. Use any email and password combination that you want. At the end, set up a password for anyone who will one to SEND you something. Click Register.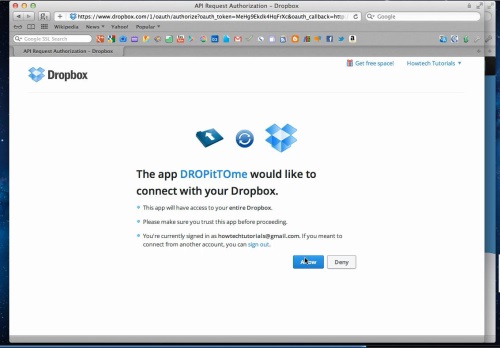 Result: Great! Now Dropitto.me has reserved you an address where anyone in the world can send you files from.
And they would all go to your Dropbox. That's what you wanted!