In this tutorial you are going to learn how to download Steam for Linux.
Step # 1 – Finding Steam in the Software Centre
First you are going to need to open the Ubuntu Software Centre so click on this icon on the desktop. In the window that loads, into the search box at the top right, enter "Steam" and press return. Below this several results will load and at the top you will see Steam. Click on it and then click "More Info".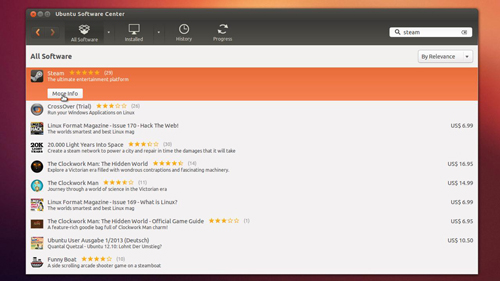 Step # 2 – Downloading the Steam Installer
Click the "Buy" button on the right. You will then need to enter your password and click "Authenticate". The Steam installer will then begin downloading and installing – the bar on the right marks the progress. Once this process has finished a dialog box will appear.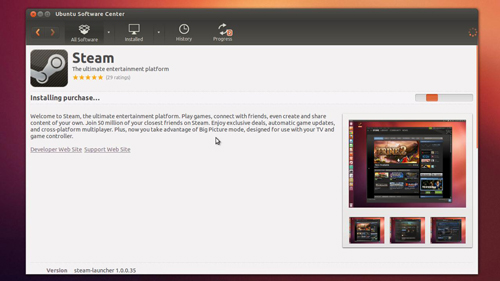 Step # 3 – Starting Steam
Click "Start Steam" then accept the terms and click "OK". Steam will then download updates, you need to wait for this process to complete. Once done a Steam window will appear and you need to click "Login to an existing account". Enter your login details and Steam will connect and launch and that is how to get Steam for Linux.