In this tutorial you are going to learn how to
download Second Life
for your PC which will allow you to access the online virtual world.
Step # 1 – Downloading Second Life
First, open your preferred internet browser, here we are using Google Chrome. Into the address bar enter "secondlife.com/support/downloads". Wait for the page to load then click the large orange download button. The download will begin and you will need to wait for this to complete.
Step # 2 – Installing Second Life
Once the download has completed, simply click on the icon in the bottom of the page. Click "Yes" in the dialog box that appears, select a language, click "OK", then click "Install". The installation will run and this can take a few minutes.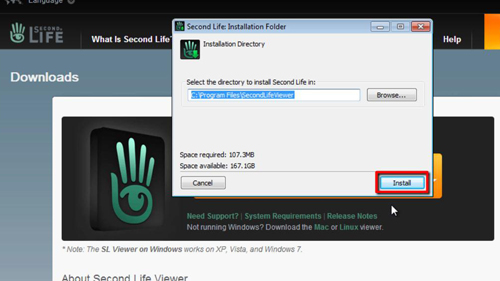 Step # 3 – Starting the Program
When the install has finished you will be asked whether you want to start Second Life, click "Yes". The program will begin and that is essentially how to
download Second Life
then install and run the program.