In this tutorial, we will guide you on how to install Microsoft access 2002 runtime.
If you are building a database with Microsoft access as the base application, you can use the Microsoft run-time access version to deploy the database on workstations that don't have access installed on them.
Step 1 – Runtime Setup
First of all, you will need to download the Microsoft access 2002 runtime patch from Microsoft.com/downloads. For the purpose of this tutorial, we have already downloaded the file.
Once you have downloaded the file, simply open up the installer and this window will appear on the screen.
Step 2 – Choose partition for installation
Once the setup starts, first you will be required to choose a partition for the installation. Over here, since we have only one partition, we will be installing the application in the C drive.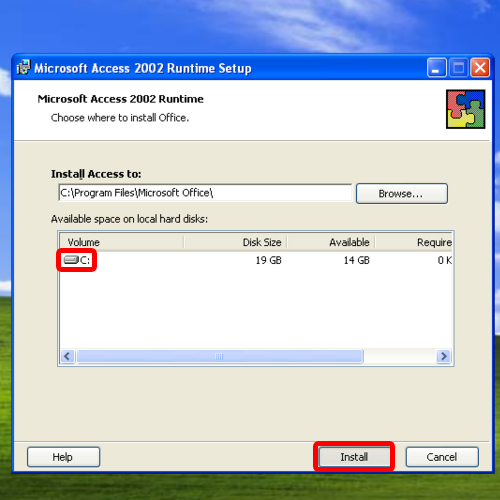 Step 3 – Installation Completed
With that done, the installation process will start. Once the installation has completed, the following notification window will appear on the screen. You can click on Ok to exit from the installer.
Now you can easily deploy Microsoft applications using microsoft runtime access.