In this tutorial we will show you how to set flash player to Linux. Flash player is a high defined software that allows users to look at online designs, animations, videos, etc. A flash player allows users to watch stuff on the internet that attracts their attention.
To understand how to set a flash player to Linux, follow the steps given below.
Step 1 – Download flash player
First of all, let's open up the browser and log on to adobe.com.
When the site opens up, move to the "downloads" tab and click on the Adobe Flash player option.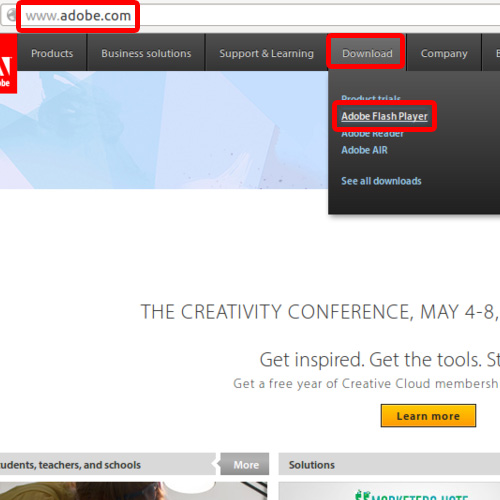 Step 2 – Select the "APT for Ubuntu" option
Over here, scroll down and choose the "APT for Ubuntu" option from the drop down list below and click on the "Download Now" Button below.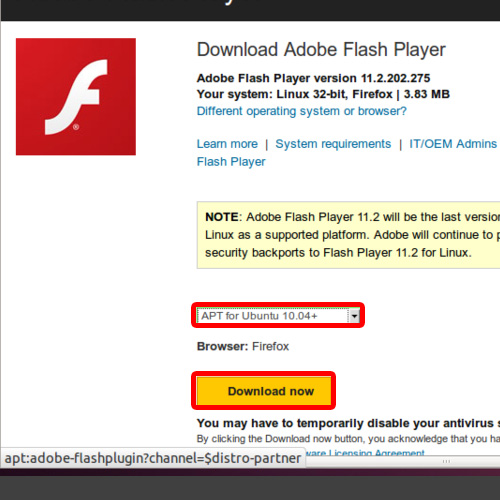 Step 3 – Select the Ubuntu Software Center
With that done, a dialogue box will open up where you will be required to select the Ubuntu Software Center and click on Ok to proceed.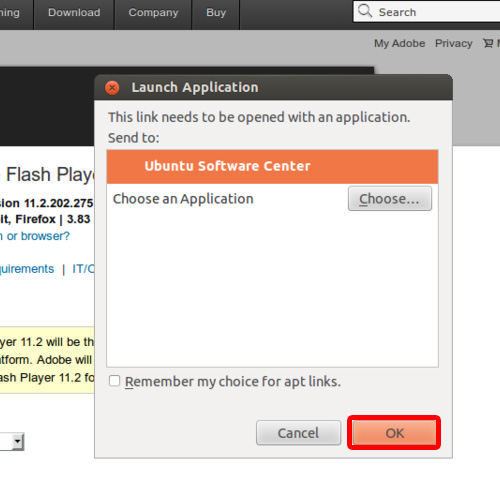 Step 4 – Click on the Install button
This will open up the Ubuntu Software Center window and over here, simply click on the Install button to continue with the process.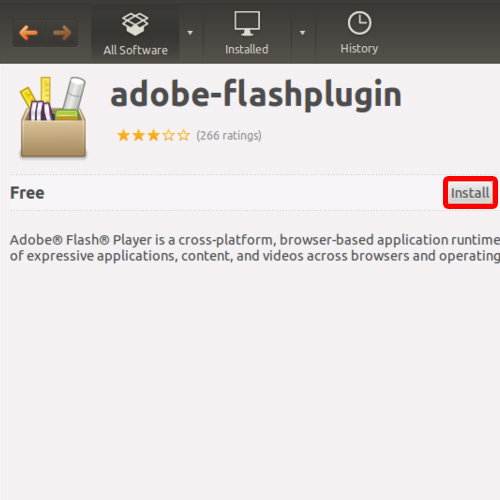 Step 5 – Select the "Install Anyway" option
With that done, the dialog box will open up and it will ask you to un-install the previous plugin. Simply click on "Install Anyway" to continue with the installation which will allow you to set the flash player.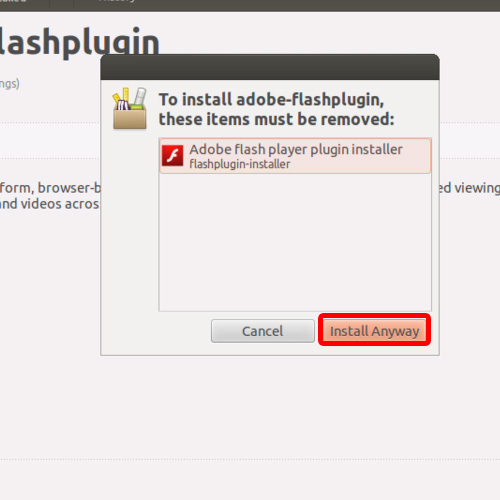 Step 6 – Complete the process
With that done, the processing will automatically start. Once it is completed, you can see here that the flash plug-in has been installed successfully.
And that's it, this way you can set the flash player to Linux.