In this tutorial, we will guide you on how to share a folder in Linux.
For this tutorial, we will use the Samba tool, as it provides networking services in Linux environments, including file and printer sharing services etc. Sharing folders in Linux allows you to share information with selective people or everyone who accesses it.
To understand how to share folders in Linux, follow the steps given below.
Step 1 – Open the terminal application
First of all , we will have to install the application and for that we have opened up the terminal application over here. Start by typing the following command:
"sudo apt-get install samba samba-common system -config -samba winbind"
With that done, you will be prompted whether you want to continue with the installation or not.
Type "y" to continue with the process and now the package will get downloaded and installed automatically.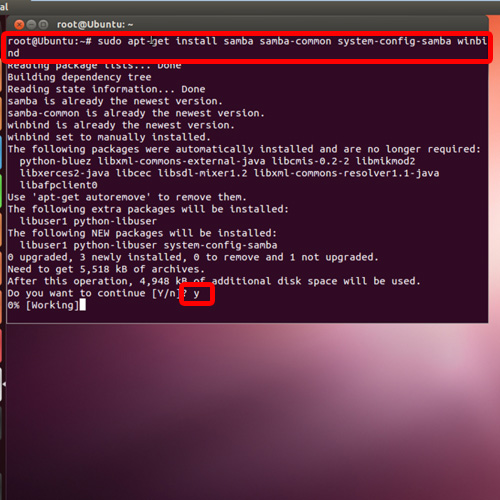 Step 2 – Search for recently downloaded applications
Now let's exit the terminal application, move to the dash and search for the recently installed application. In the search results, you can see the application's icon appearing below, under the applications section. Click on it, to open up the application.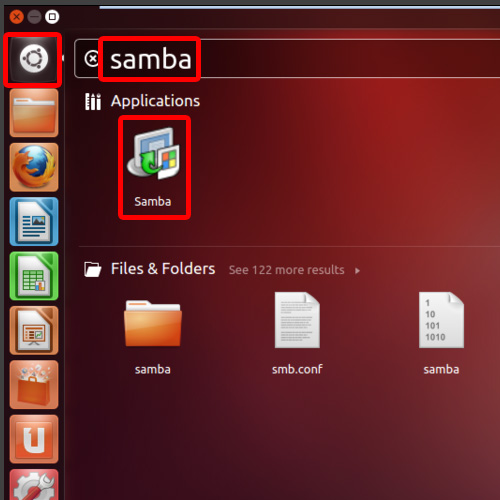 Step 3 – Click on the Plus icon
With that done, the Samba Server configuration window will open up. Over here, click on the Plus Icon located on the top.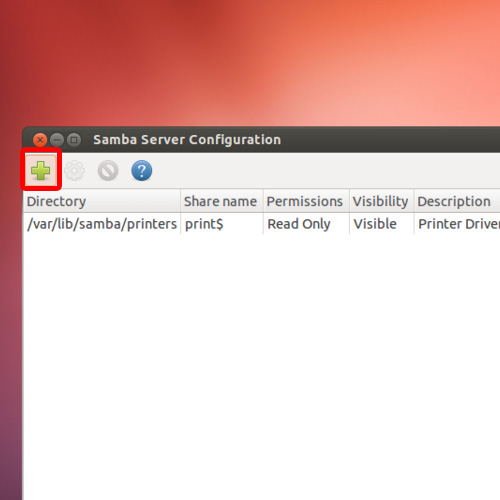 Step 4 – Select the folder to share
After that done, the "Create Samba share" window will open up. Over here, we will specify the folder that we need to share .Let's click on the browse Button and select a directory from the window.
With that done, click on the OK button below and you will be redirected to the previous screen.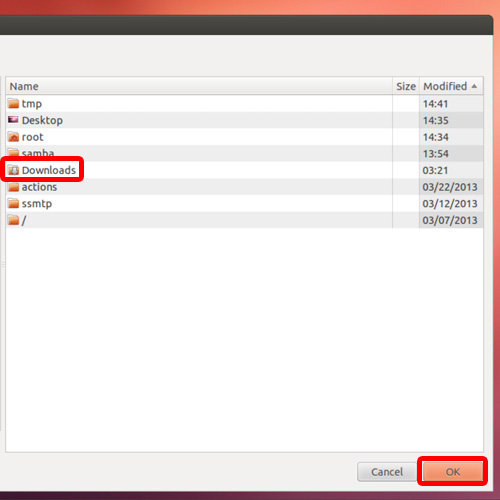 Step 5 – Choose the folder properties
Now Choose the Visible option to make your folder visible on the network .The Writeable option allows users to edit and update the contents of the folder across the network.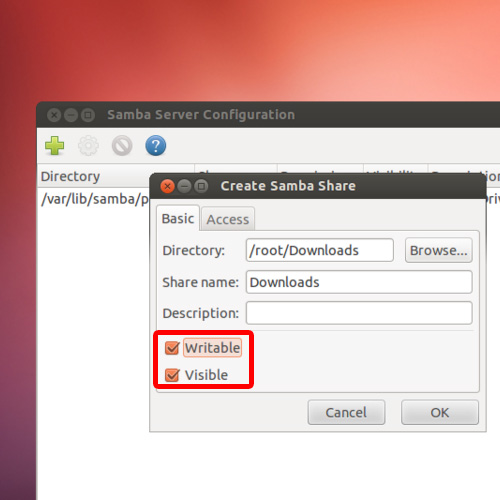 Step 6 – Go to the Access tab
While sharing folders in Linux make sure you move over to the Access tab and over here you can specify the access rights of the users. You can either allow specific users to access the folder or make the folder public.
Over here, we will choose the "Allow access to everyone" option.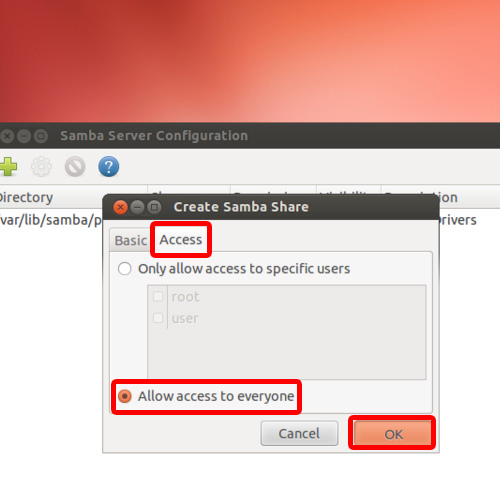 Step 7 – View the shared folder
With that done, our folder will be displayed on the Samba Server configuration window with the same configuration that we had used .This means that the folder has been shared in the Linux environment. And that's it, by following the above steps you can learn how to share a folder in Linux.