In this tutorial you are going to learn how to convert a dvd to avi, which is a more flexible video format.
Step # 1 – Downloading a Required Program
The first thing you are going to need to do is download some software that will allow you to make the conversion to AVI. Visit the site "http://www.leawo.com/dvd-ripper/" and on the page that loads click the blue "Free Trial" button. A file will start to download and you just need to wait for this process to complete. When done click on the file.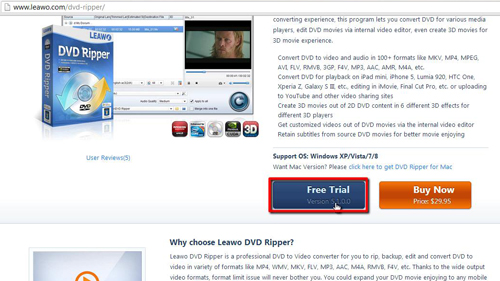 Step # 2 – Installing the Program
Click "Run" and then "Yes" in the dialog boxes that appear. Select a language for the installation and on then click "Next". Accept the terms of the license agreement and click "Next" four times and then click "Install". The installation process will run and you will need to wait for this to complete. When it's done close the web browser that might open and then click "Finish" in the installer.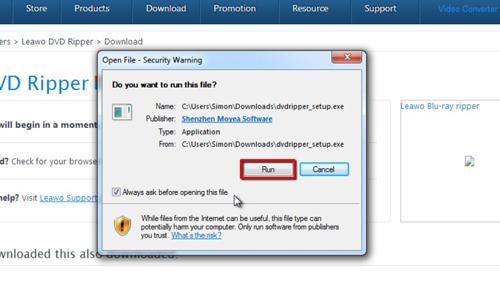 Step # 3 – Choosing the DVD to Rip
The program will begin to run and click "Allow access" if you are prompted to do so. The program will load and you need to click "Try" in the dialog box. If you haven't already, now is the time to insert your DVD into the disk drive. Click the disk image in the top left of the window, select the DVD drive from your computer and click "Open folder".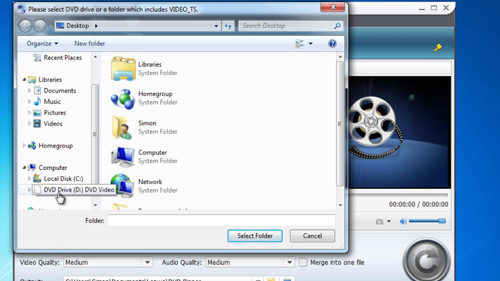 Step # 4 – Running the Conversion
Click in the "Profile" drop down box and you will see many conversion options. From the "Common Video" options choose one of the AVI options, here we are just choosing the top one. Now click the large convert button in the bottom right. Click "Evaluate" in the dialog box that appears and the conversion will run. That is how to convert dvd to avi and to view the file simple click on the folder icon.