There are plenty of expensive desktop audio editing programs. In this tutorial you are going to learn about online audio editors that can be run in your web browser.

Step # 1 – Navigating to an Online Audio Editor
We are going to look at the online software by Soundation, so open your preferred internet browser and visit "www.soundation.com". On the page that loads click on the "Launch the studio" option. A loading bar will appear and you will have to wait a while for the program to load.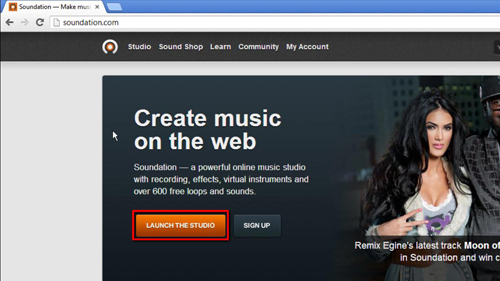 Step # 2 – Importing a Track
Once the page has loaded you will be presented with an interface that will look familiar to anyone who has edited audio before. On the left there are several channels with space for the tracks to the right. There are various playback controls at the bottom as well as a menu bar at the top. Here we are going to import an audio file from our computer by clicking "File" then "Import audio file". You will see the waveform appear in the editor.
Step # 3 – Adding an Effect
To play this track you can click the play button at the bottom of the screen, when done simply click the button again to stop the playback. There are several editing options available in this window, the "FX" button on the track will allow you to add a number of different effects to the audio, such as "Tremolo" which alternates the sound between the left and right speaker.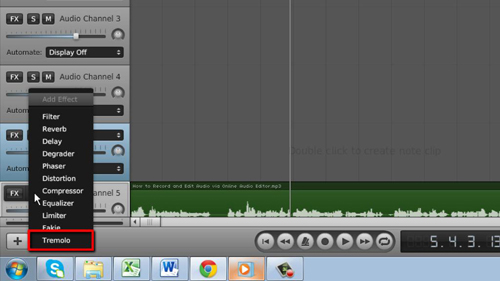 Step # 4 – Cutting and Moving Audio
You can also cut the audio by using the scissors icon in the top left. Click on this and then click where you want to cut the audio, when done, click the pointer icon again and then use this to drag the different bits of audio to different places. These are just a few of the features of this online audio editor that will allow you to get much more from your audio.