Movie Maker for Windows allows you to import external material like photos from other devices. To carry this out is not difficult or a lengthy process. From the material you import a photo slideshow can also be prepared.
In this tutorial you will learn how to import photos from external devices in the Windows Live Movie Maker.
Step # 1 –Import from device
To import pictures, open up Windows Live Movie Maker on your screen. Go to the "File" menu from the top and click on 'Import from device' option. A window will pop up. From there select the device and then click on the 'Import' button.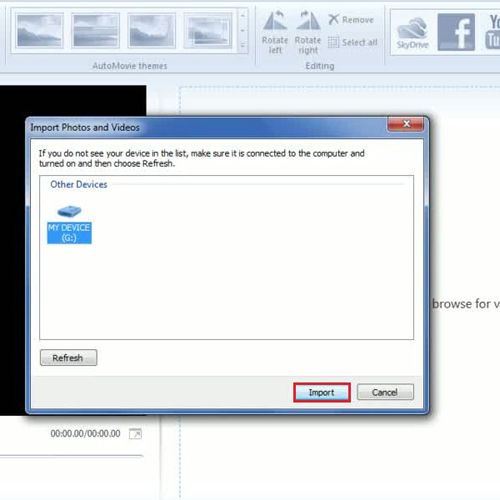 Step # 2 –New photos detected by WMM
If you have not imported the items or photos previously in Windows Live Movie Maker you will be asked for its name. Here, the items were imported before so click on next button to proceed.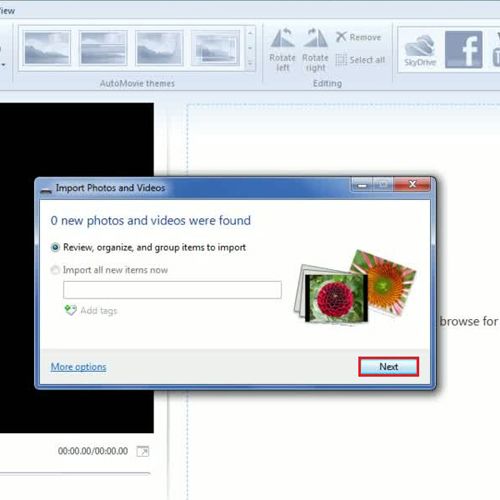 Step # 3 – Select photos to import
In this window you mark the group with a check whose photos you wish to select. All photos in that group will be chosen. Now click on the 'Import' button. Upon clicking it, Windows Live Photo Gallery page opens automatically.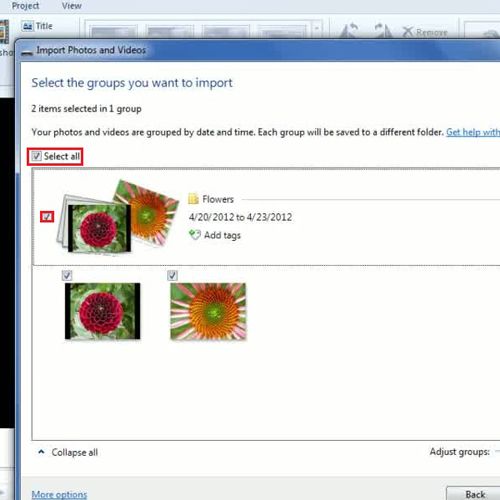 Step # 4 – Select the "movie maker" icon
Mark the photos and click on the 'Create' tab. Then, click the "Movie Maker" icon on the "share" panel. When you select this option you will be taken back to you Movie Maker for windows and the photos will appear in your storyboard area.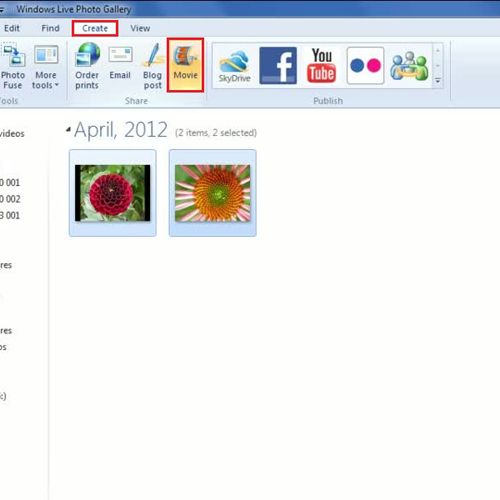 Step # 5 – Work on your storyboard
The photos are now visible on your storyboard area, imported directly from the external device. You can now make this project as a short film, a video or as a photo slideshow and add different effects in it with the help of Windows Live Movie Maker.